The world of colour as I know it has officially changed. I have never been somewhere so pristine in nature, and full of honest beauty. Here's the images from my 3hour walk along the Oirase River…

The Oirase River (奥入瀬川 Oirase-gawa) is a river located in eastern Aomori prefecture, Japan. The Oirase River is the only river that streams water from Lake Towada and has a 14km trek alongside it. Visitors are able to hire bikes at Nenokuchi and Yakeyama and ride along the road beside it – or walk. There are multiple places that lead up to the road, so visitors are not forced to walk the entire 14km if they don't want to. Most of the walk is flat, though some staircases are plotted along the way – for the entire trek you should allow about 5 hours.
Oirase stream is one of the most popular sightseeing spots in Aomori Prefecture – particularly in the green season (autumn). Towards late October the leaves turn a crimson red colour.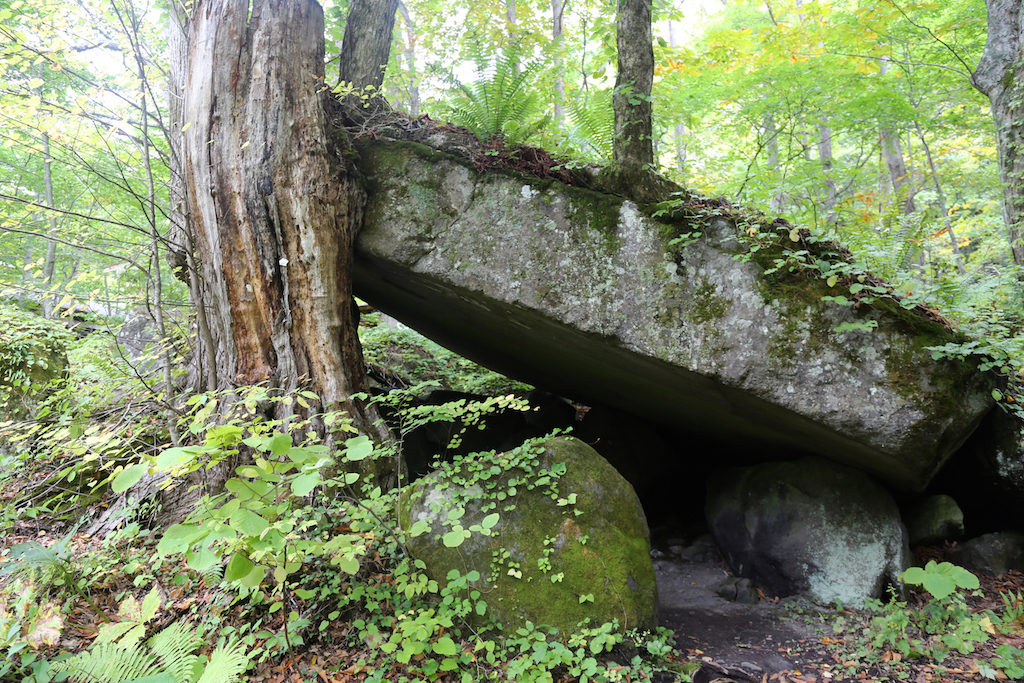 "On the riverside, there is a rock cave. It has a legend that a beautiful female robber lived here and she mugged the travellers long ago"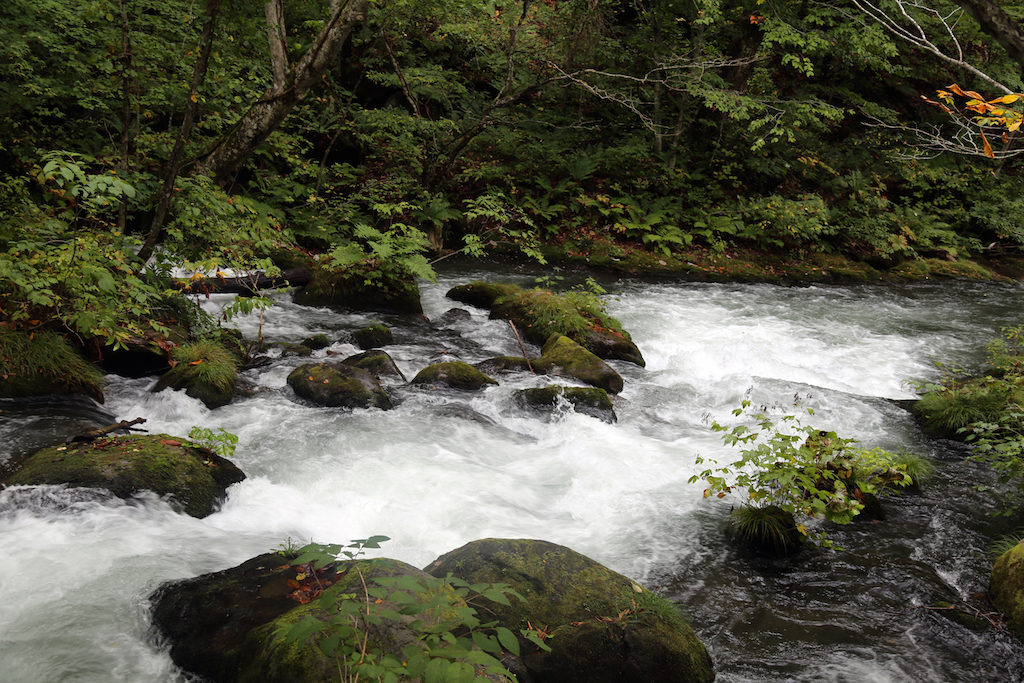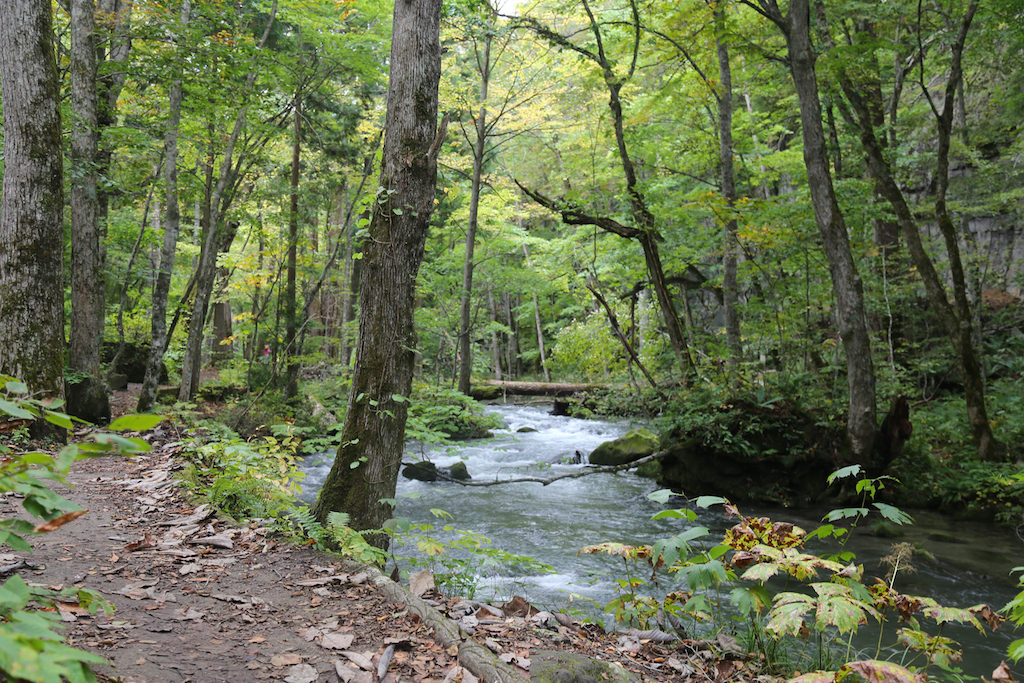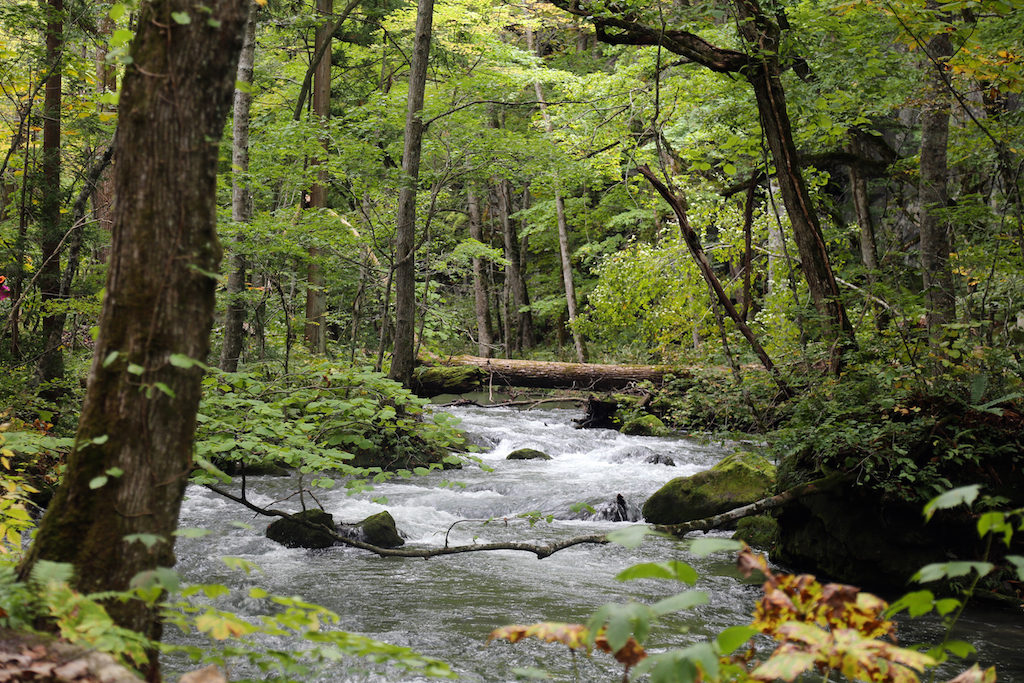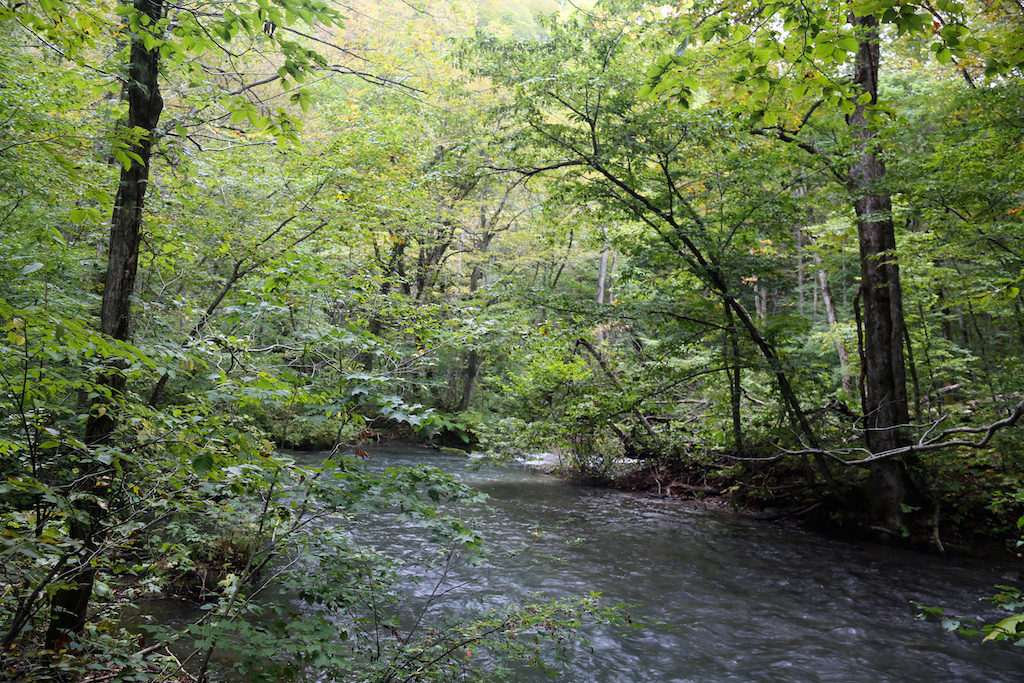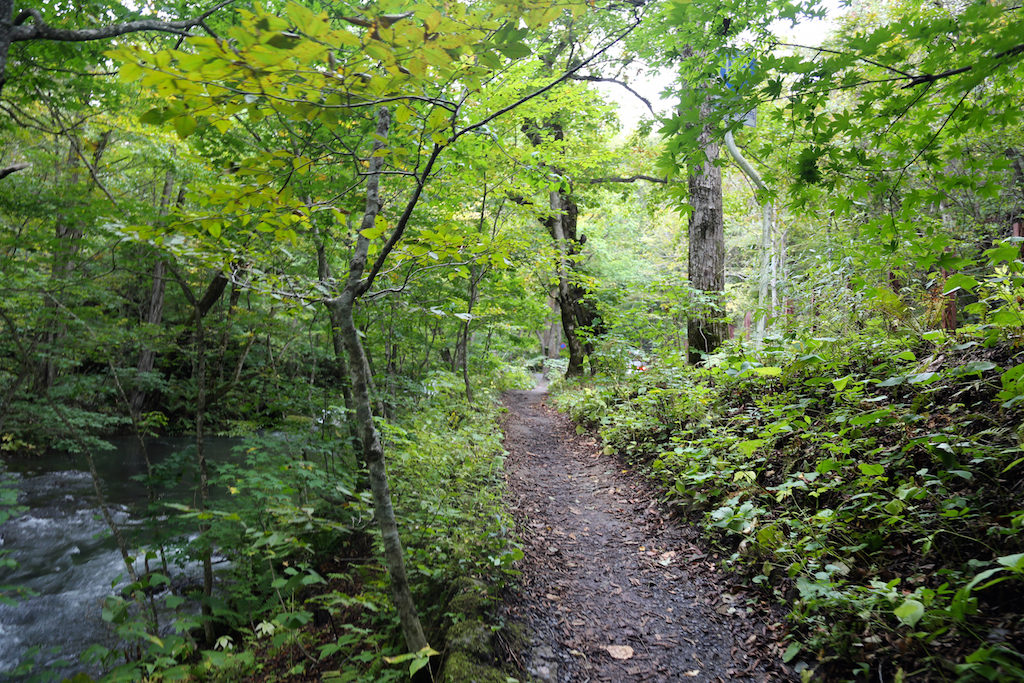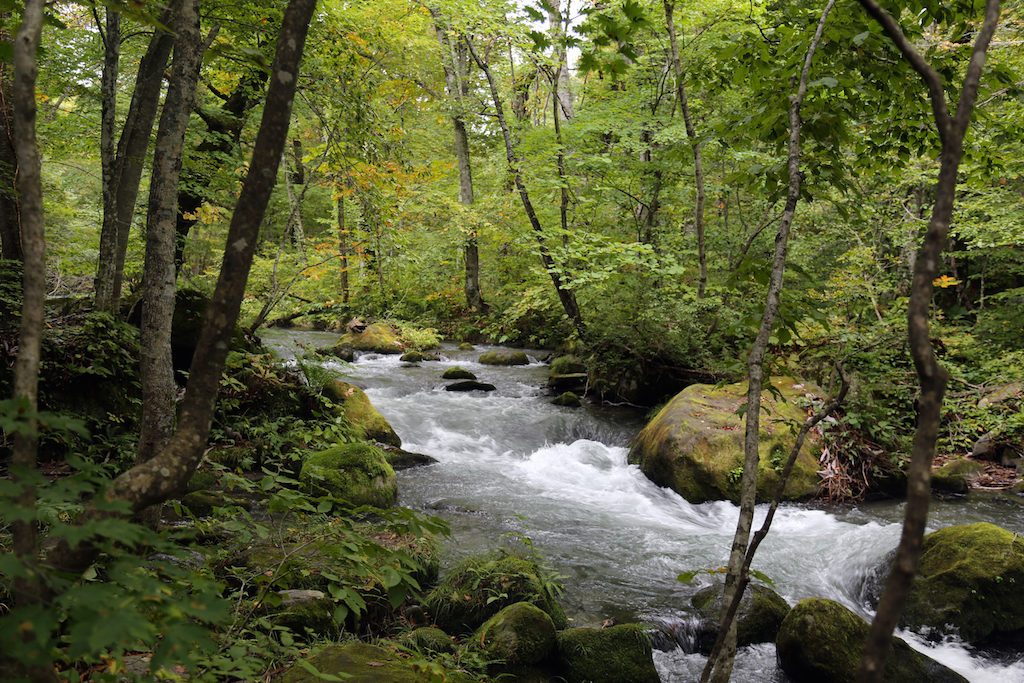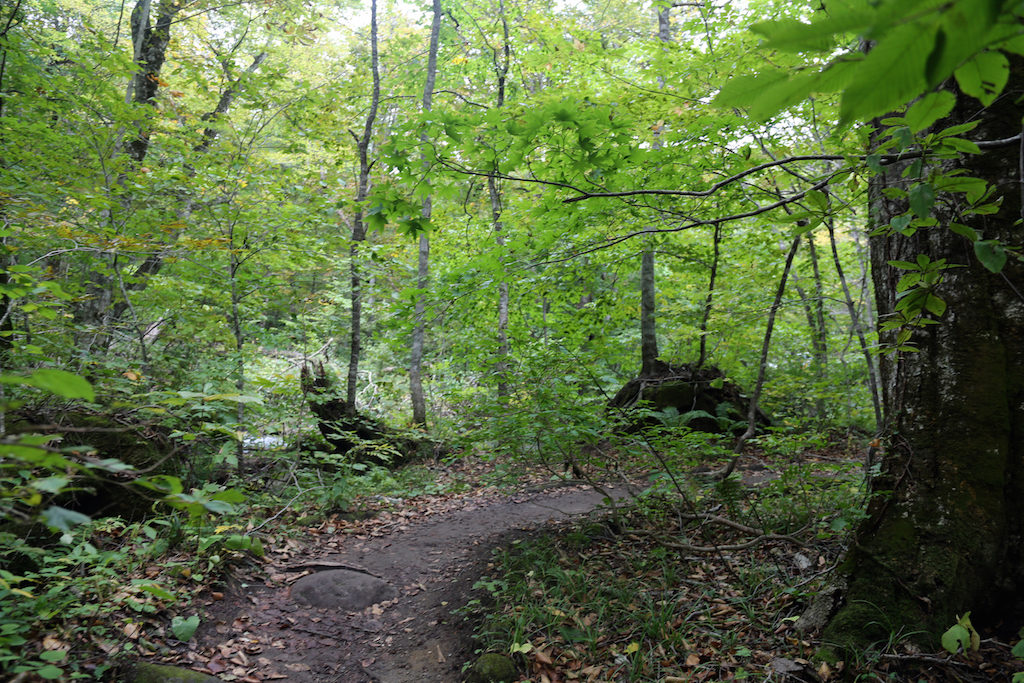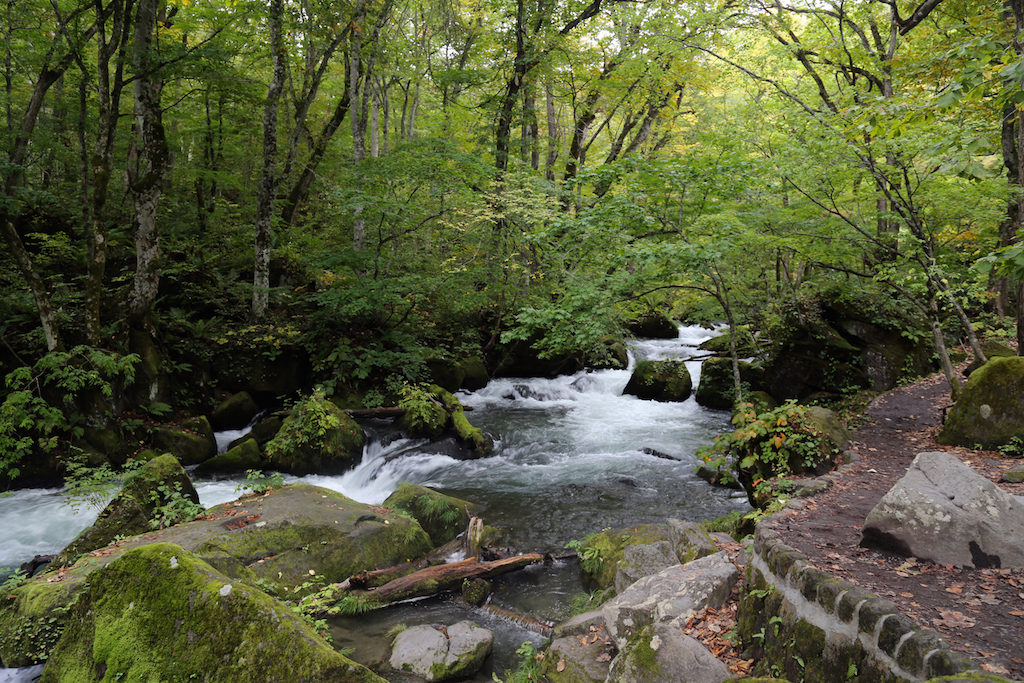 Kumoi waterfall was across the road, but there was a small path that led up to its base.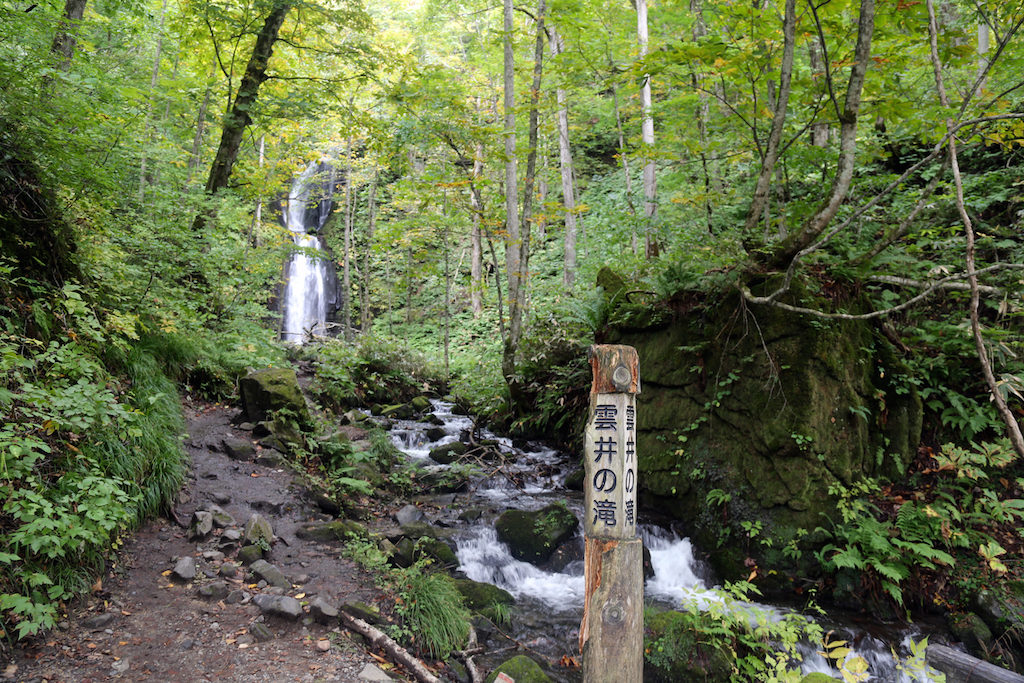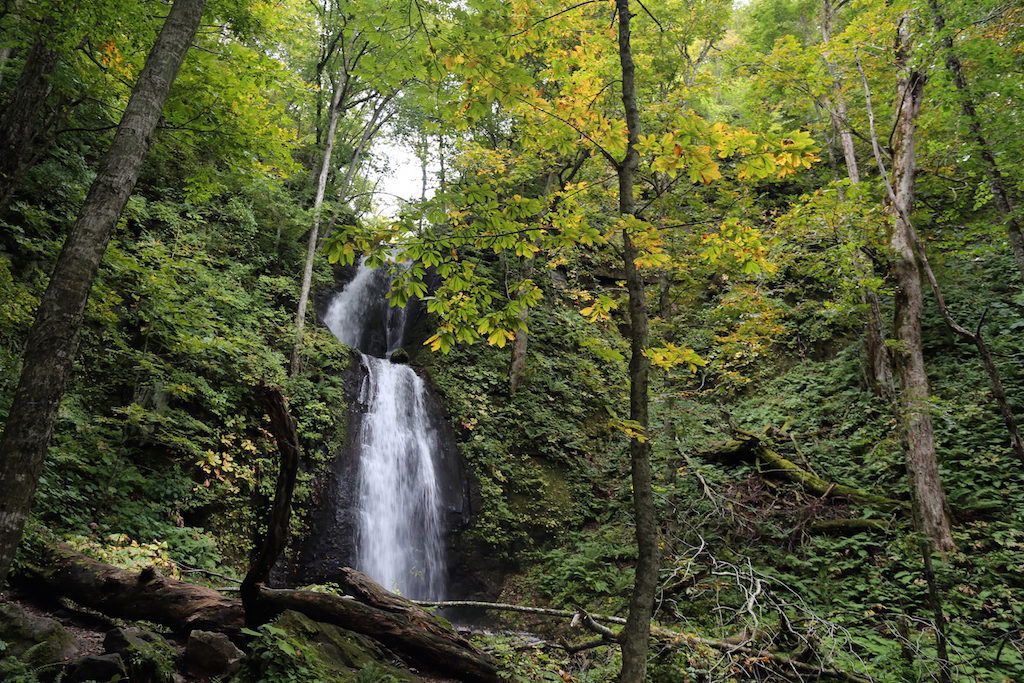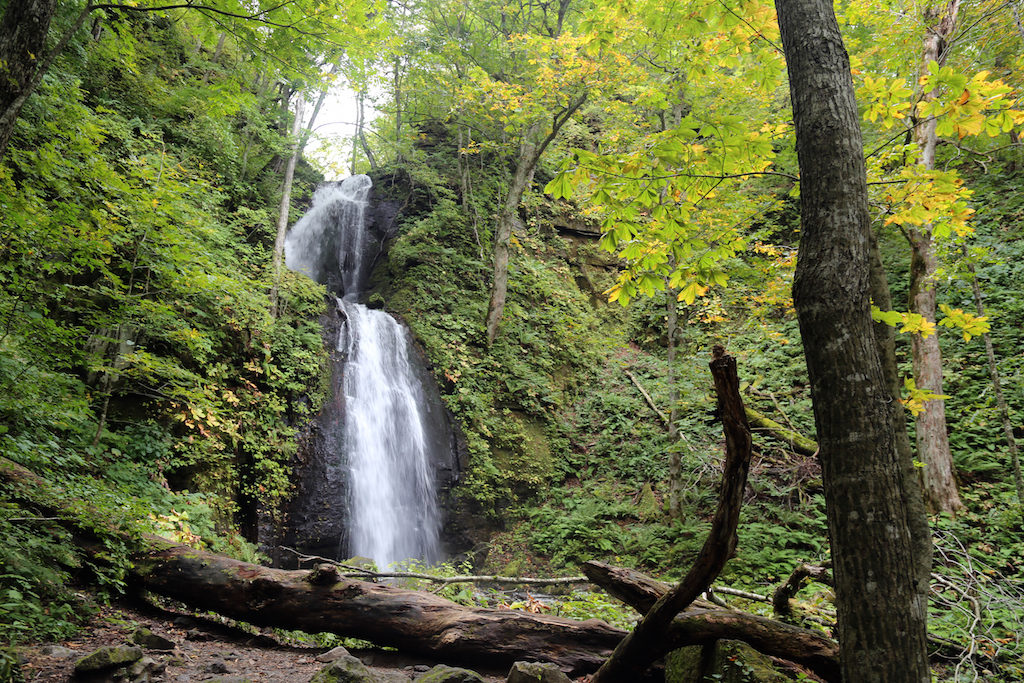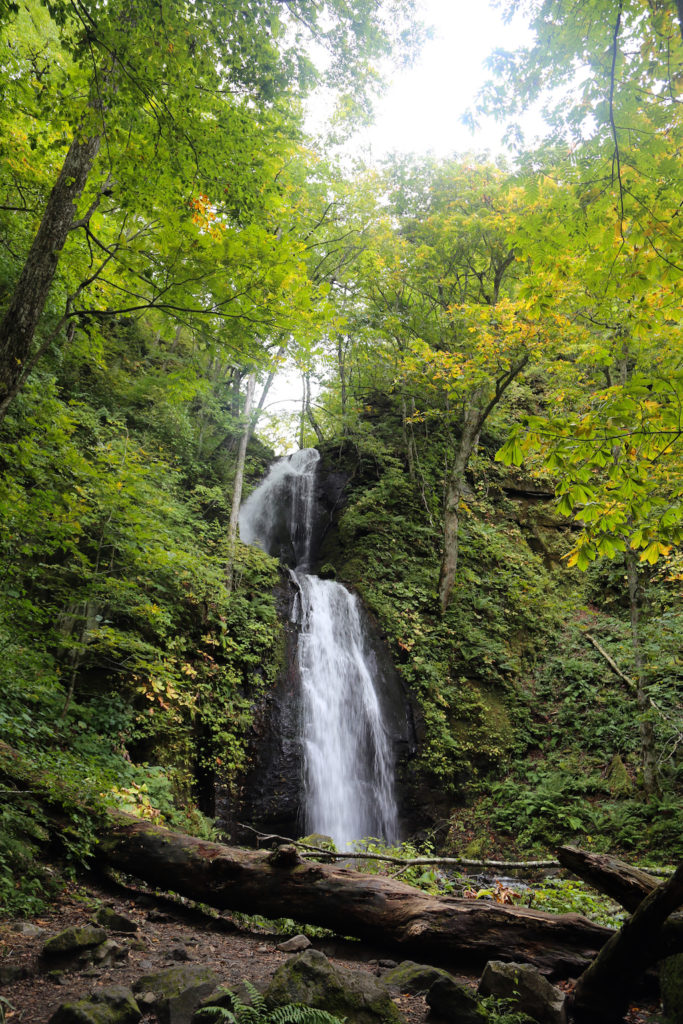 Then we continued.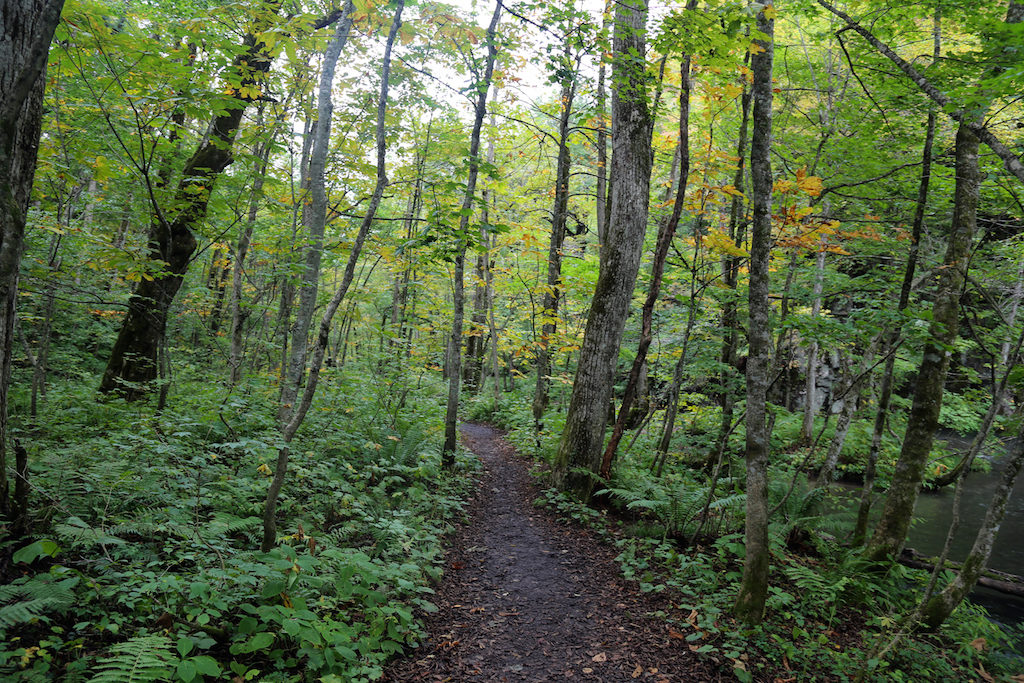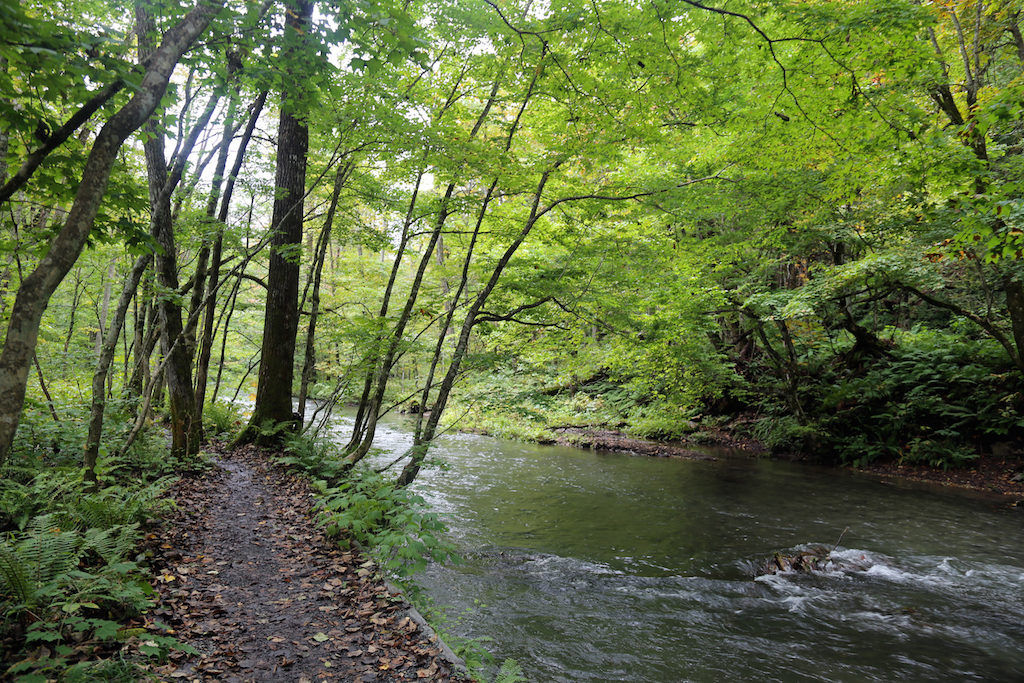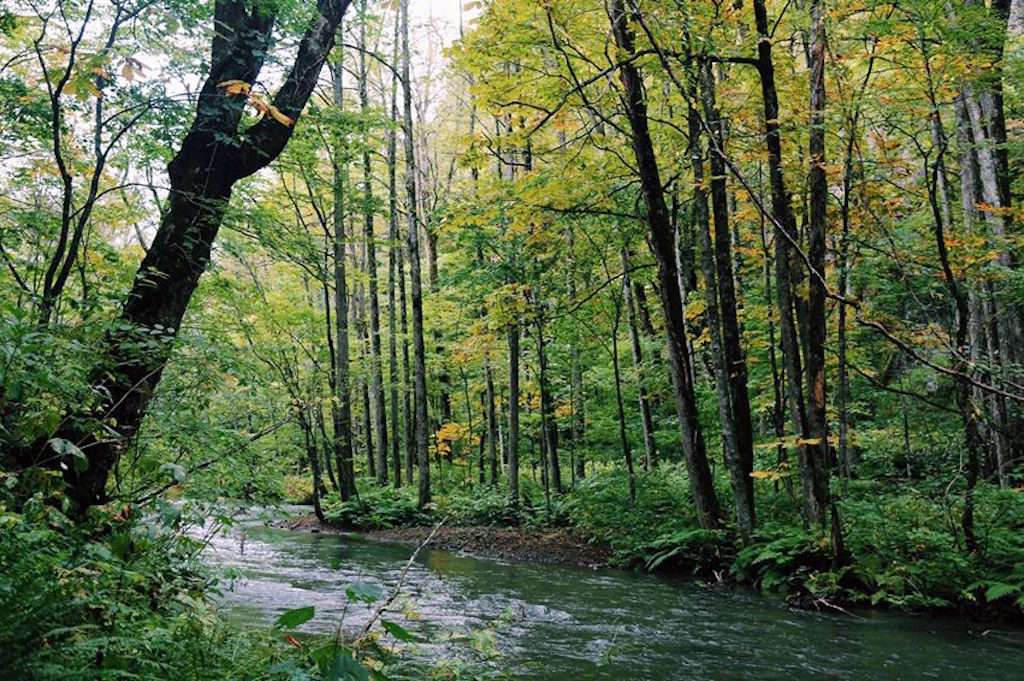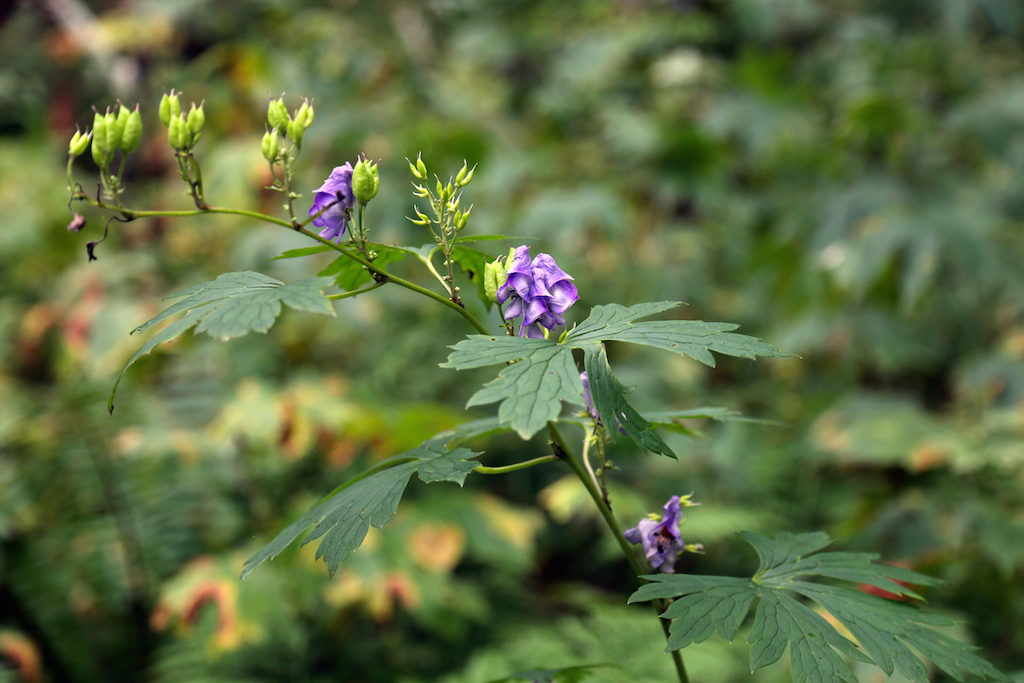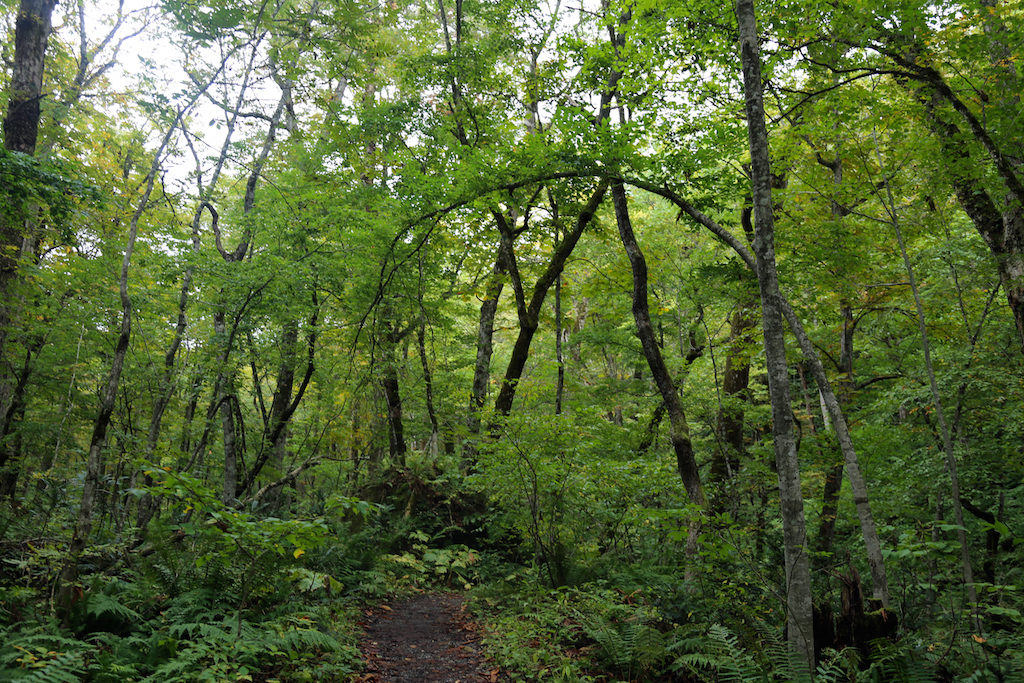 There were many places to stop and relax, though most were overgrown with moss…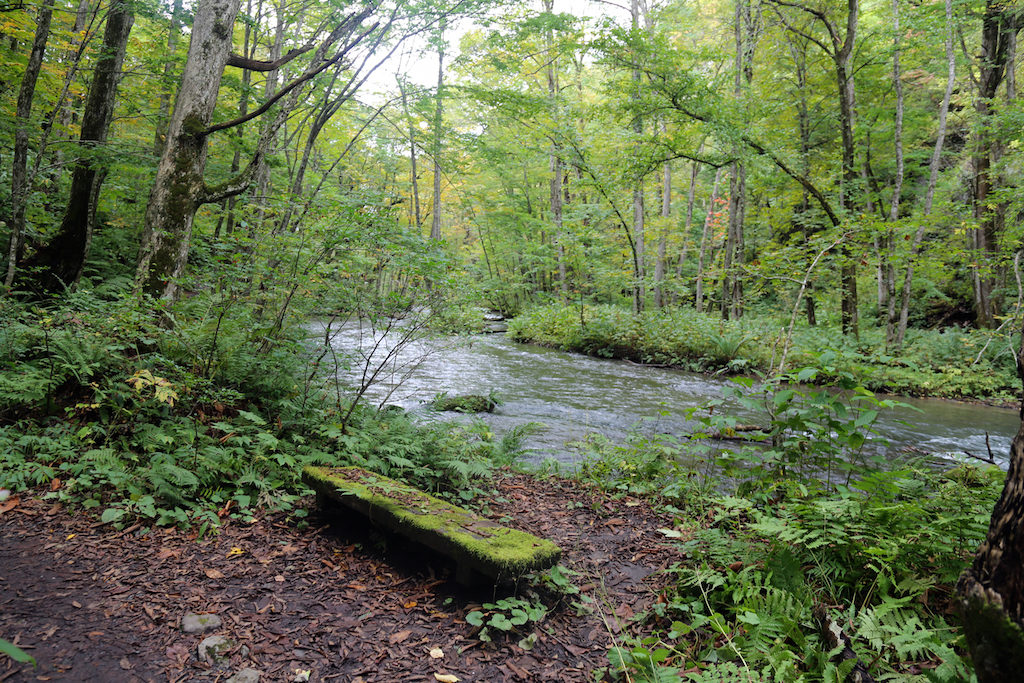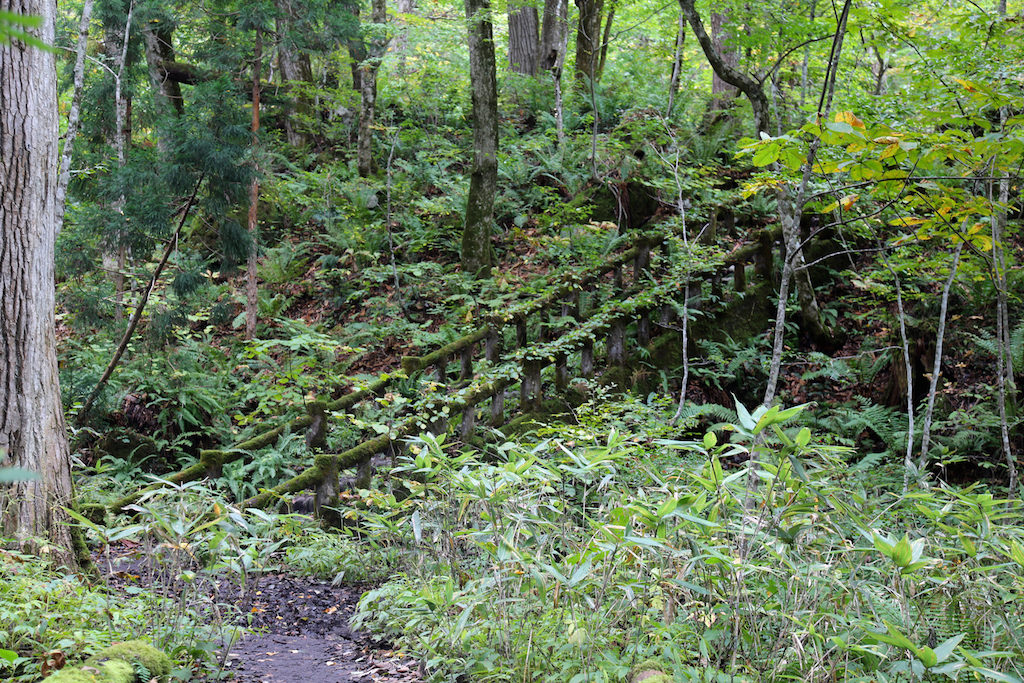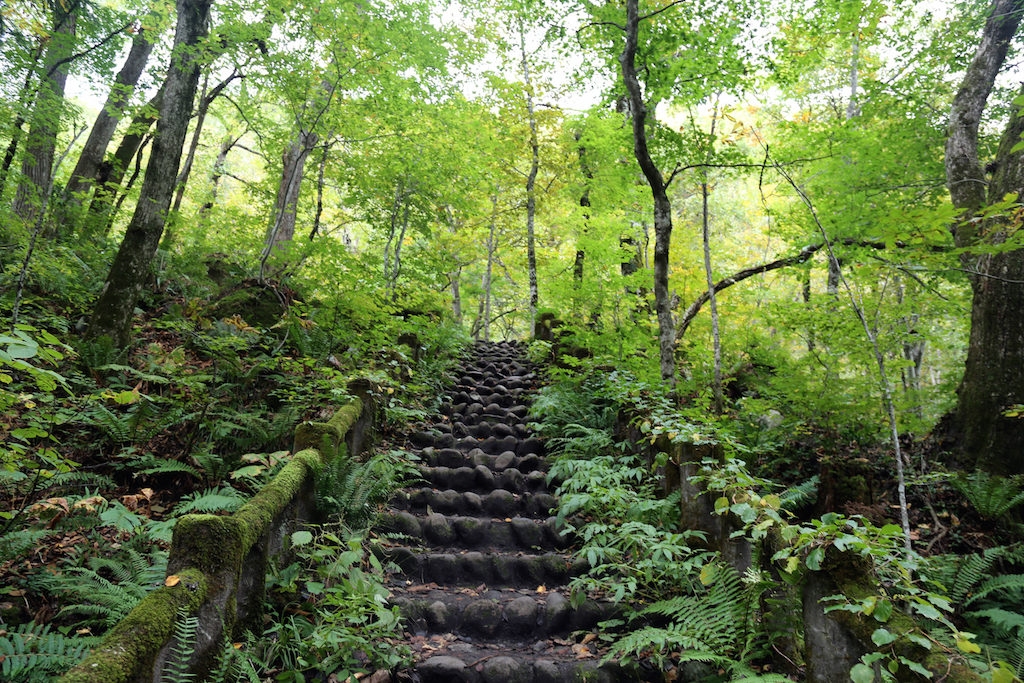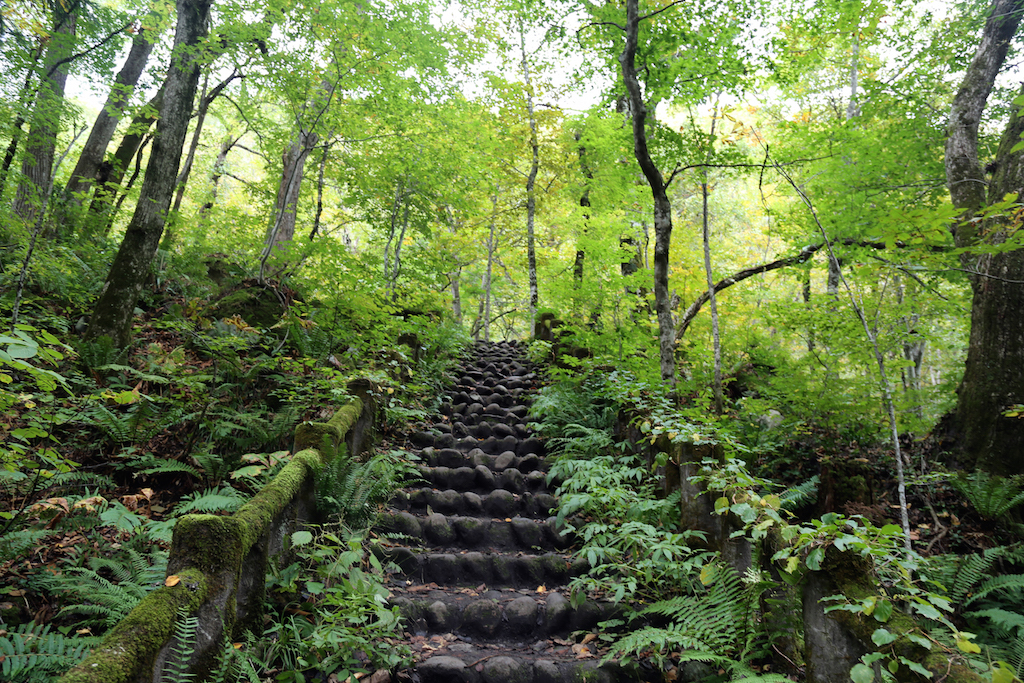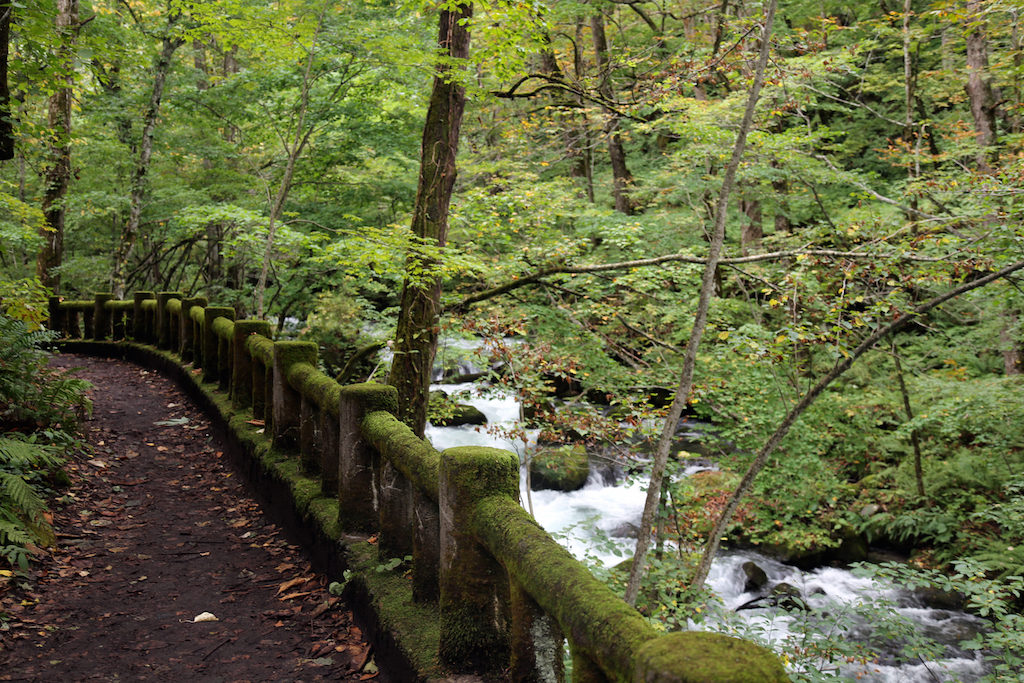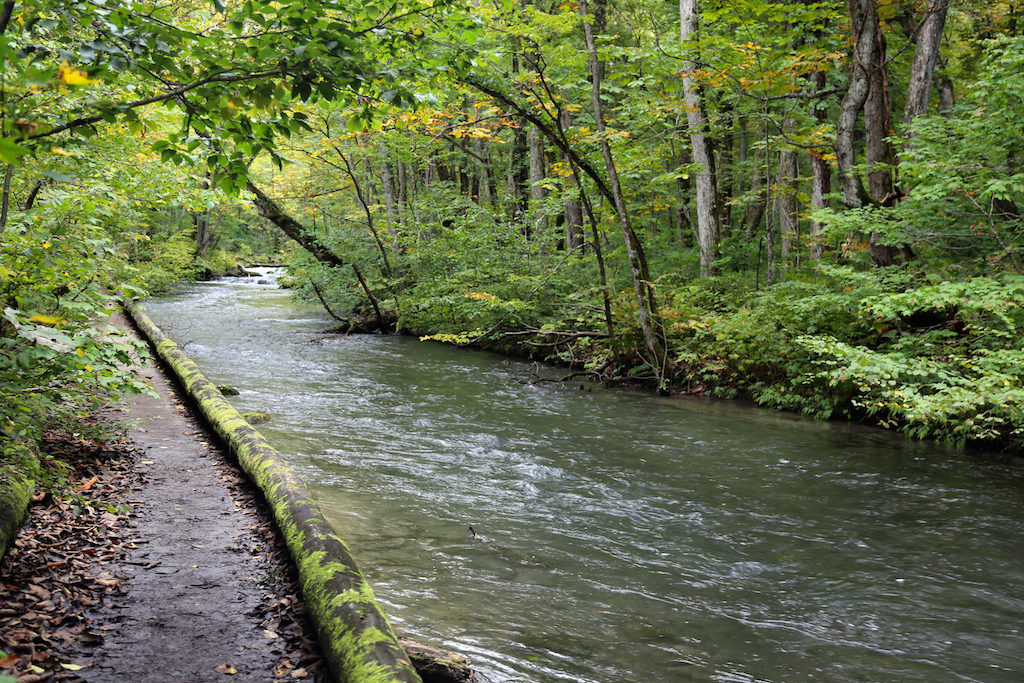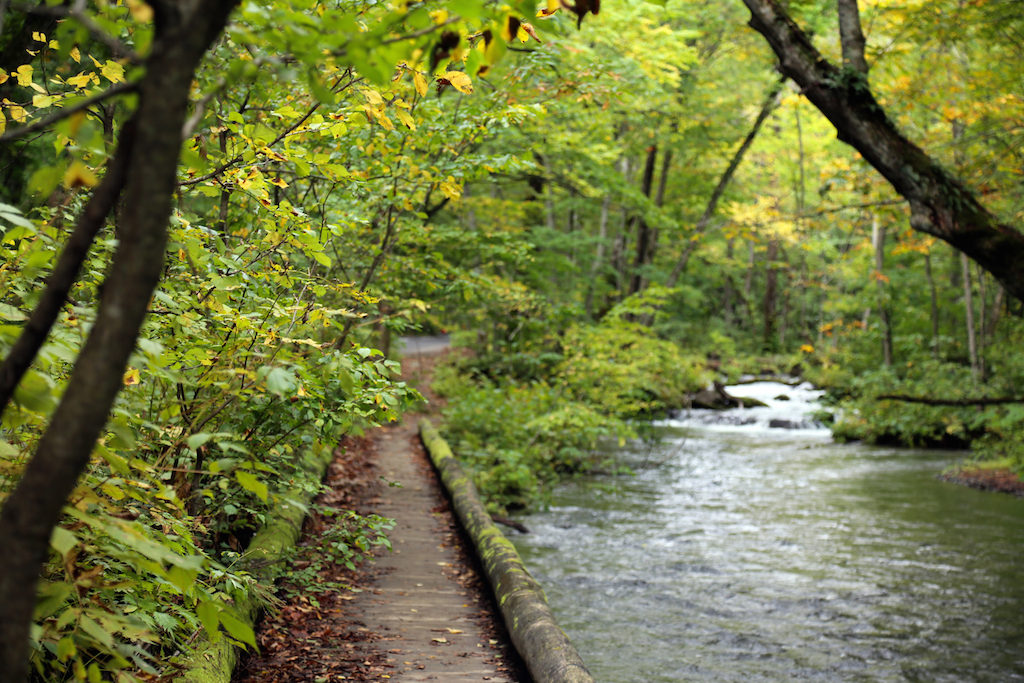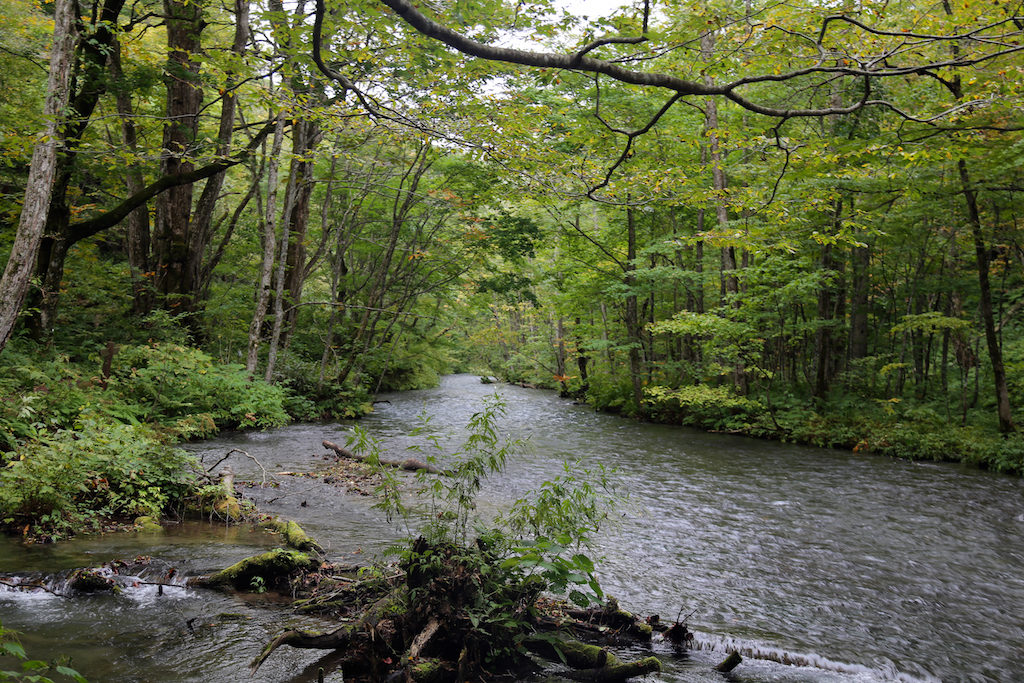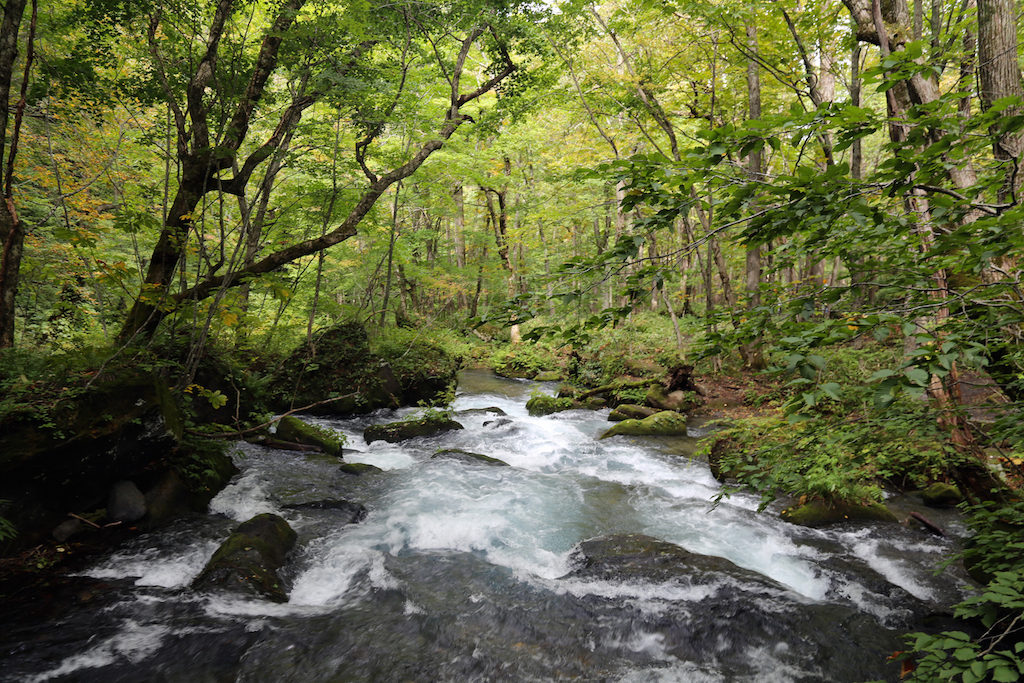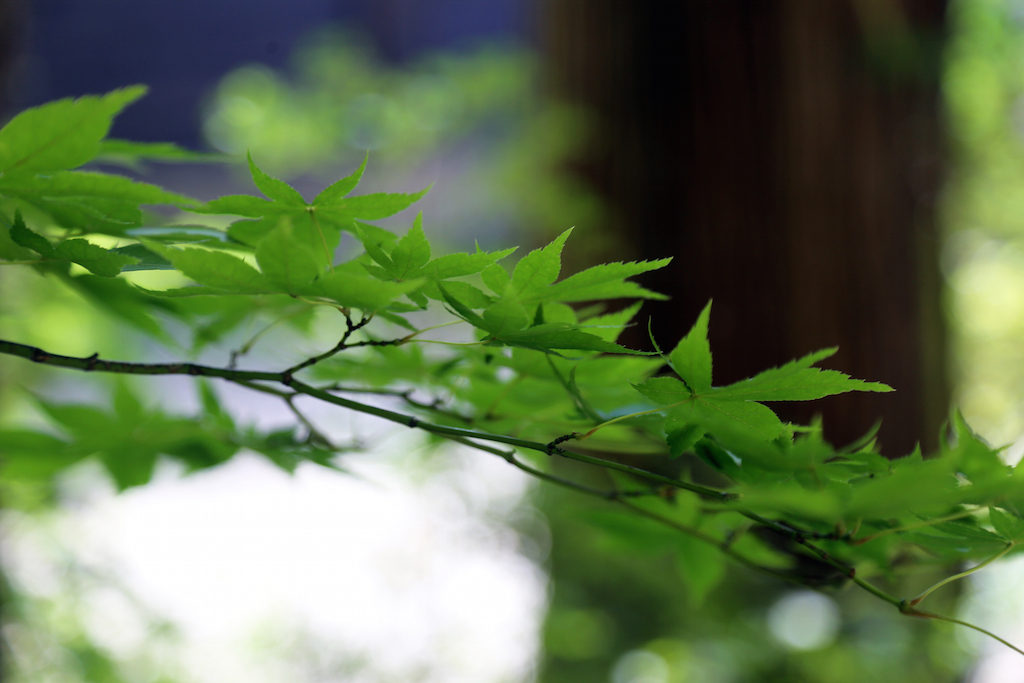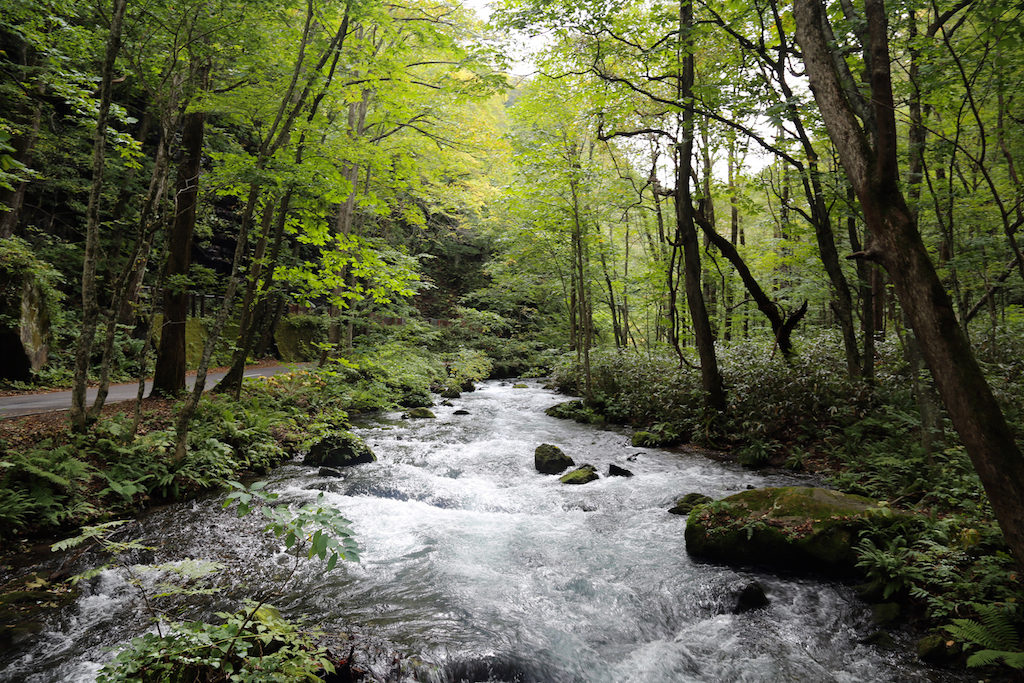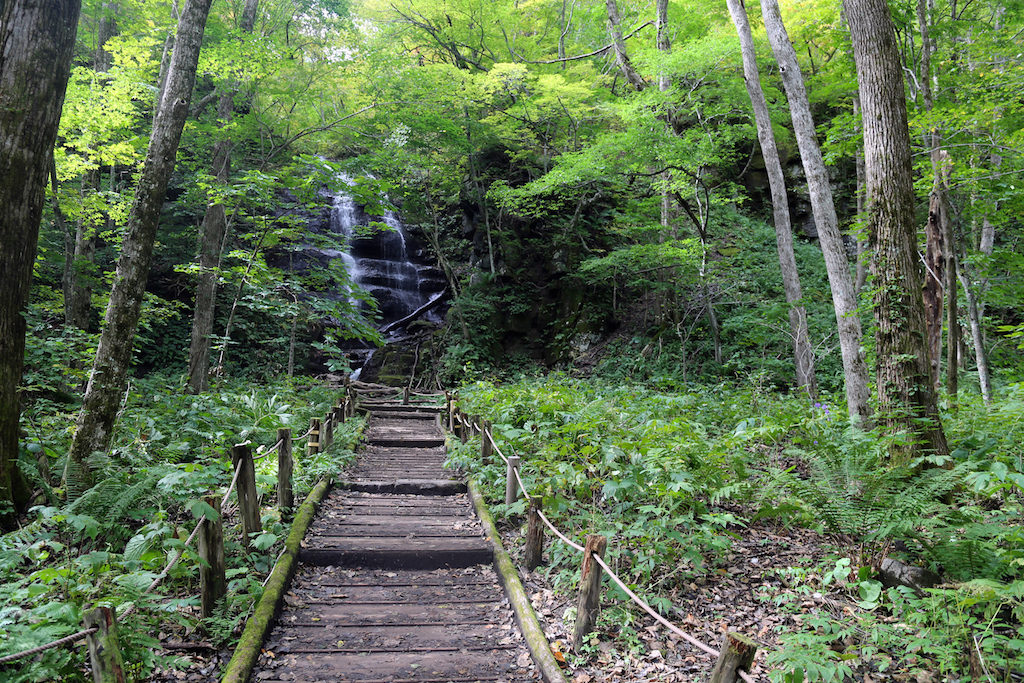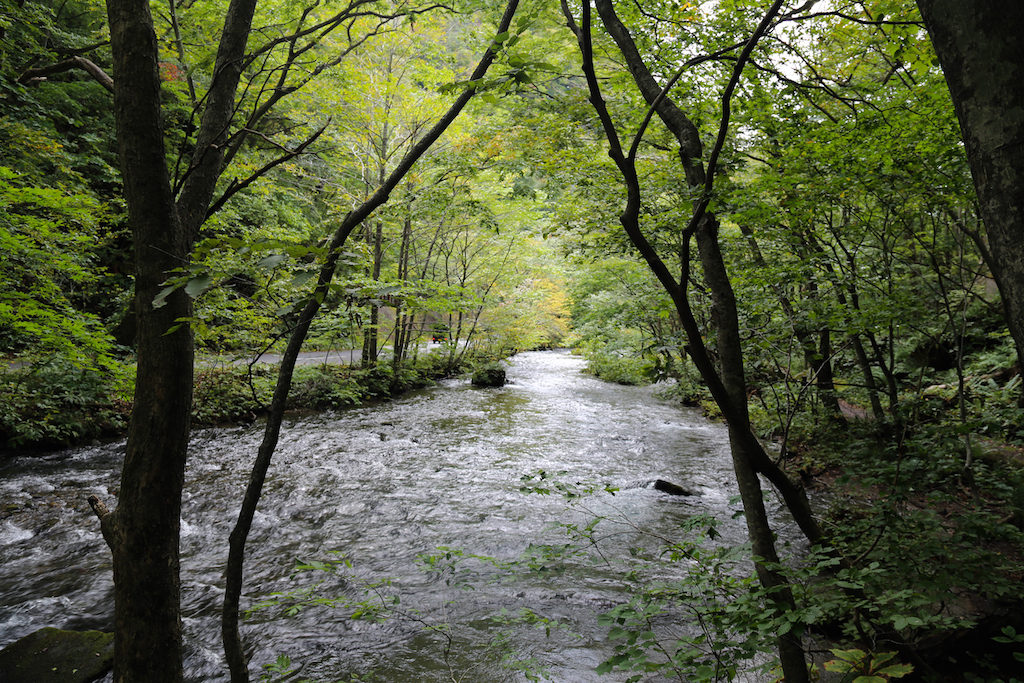 The end of our journey was at the largest of the waterfalls – and the only one that fed off of the river itself – the other ones fed from snow on the mountains. Choshi Otaki Waterfall was the end of our journey.