⛴ Like Phi Phi Island before it was discovered, Koh Samet is Thailand's hottest new destination, a stone's throw away from Bangkok.
Located a short ferry ride away from Rayong's southern tip, this charming little island is the perfect destination for a relaxing short break or Bangkok stop-over. Not only can you get away from the hustle and bustle of Bangkok's city centre, but you can also step onto the white sandy beaches of one of Thailand's most eco-friendly destinations.
Due to Koh Samet's close proximity to Bangkok it's very popular among locals for weekend trips and short breaks. During my visit we saw very few international tourists, and it was perfect that way. It seemed almost undiscovered, but still with plenty of capacity for more.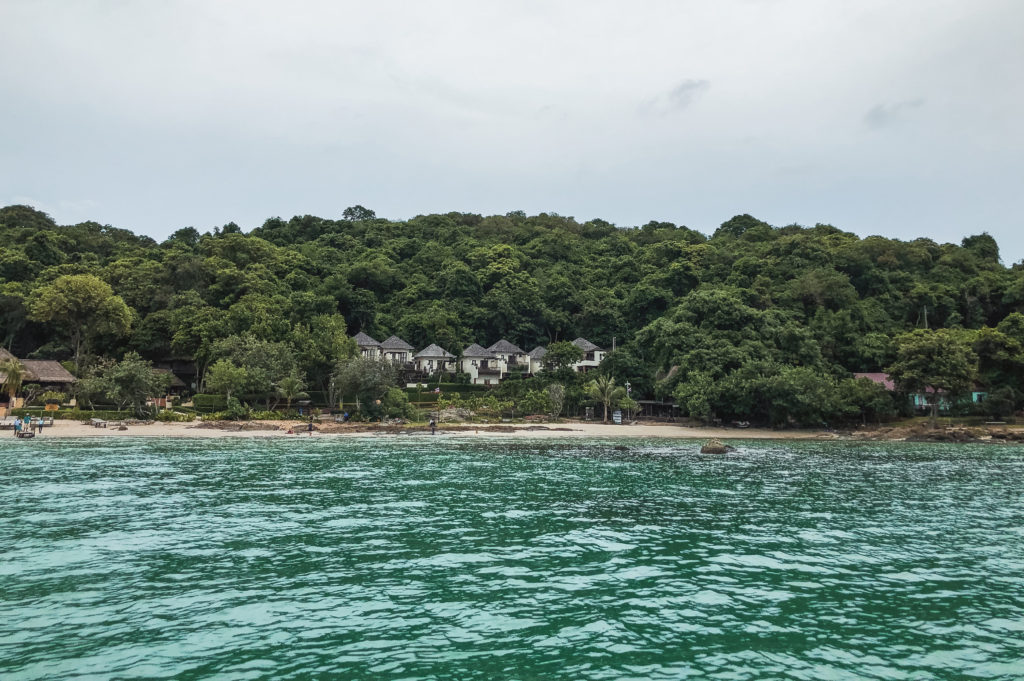 ♵ Tourists Welcome – Plastics Not
Koh Samet is one of Thailand's first islands to enforce a full ban on plastic bags and foam packaging. In late 2018, the island launched a campaign to encourage visitors not to bring plastics. All hotels now avoid single-use plastics and locals can be served a 1000THB fine.
People who live on the island have been given tote bags, and risk fines if found distributing plastics. Before the launch of the campaign, a study discovered that more than 1,500 tourists who visit the island each use about 8 plastic bags – making for 12,000 bags dumped every day.

? The Island
Rayong's number one destination, this picturesque isle's beaches and resort life are its main attraction. Need to de-stress? Look no further. Most of the larger resorts are based at Sai Kaew Beach – also where you can do plenty of activities; jetskiing, canoeing, parasailing, scuba diving, snorkelling, and windsurfing. The sea at most of the beaches is calm and pleasant for swimming, but the resorts also offer various swimming pools to choose from.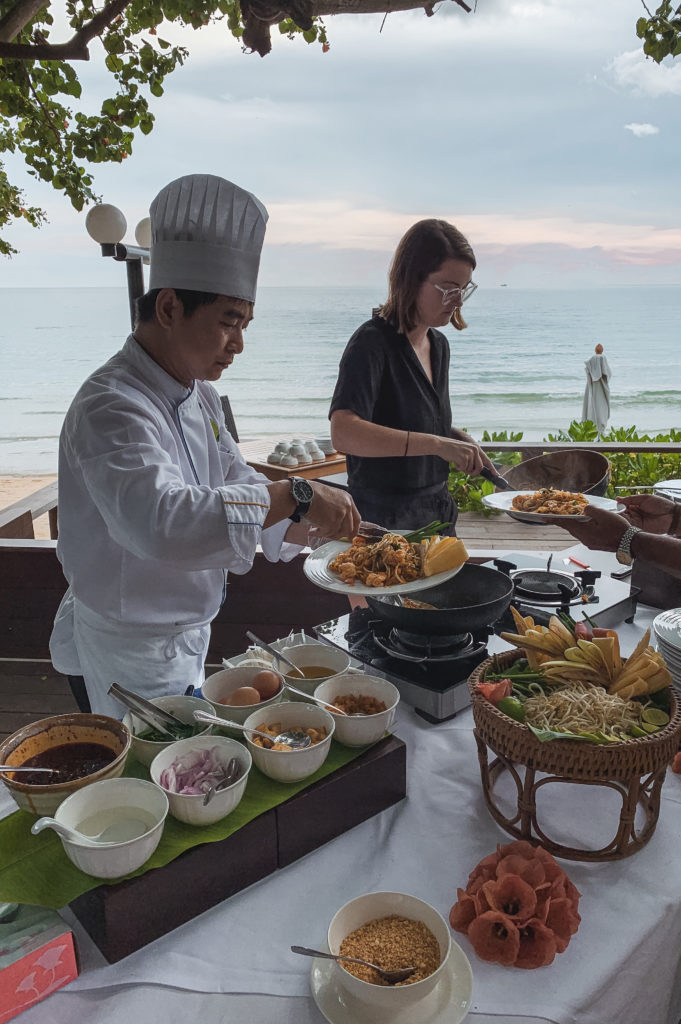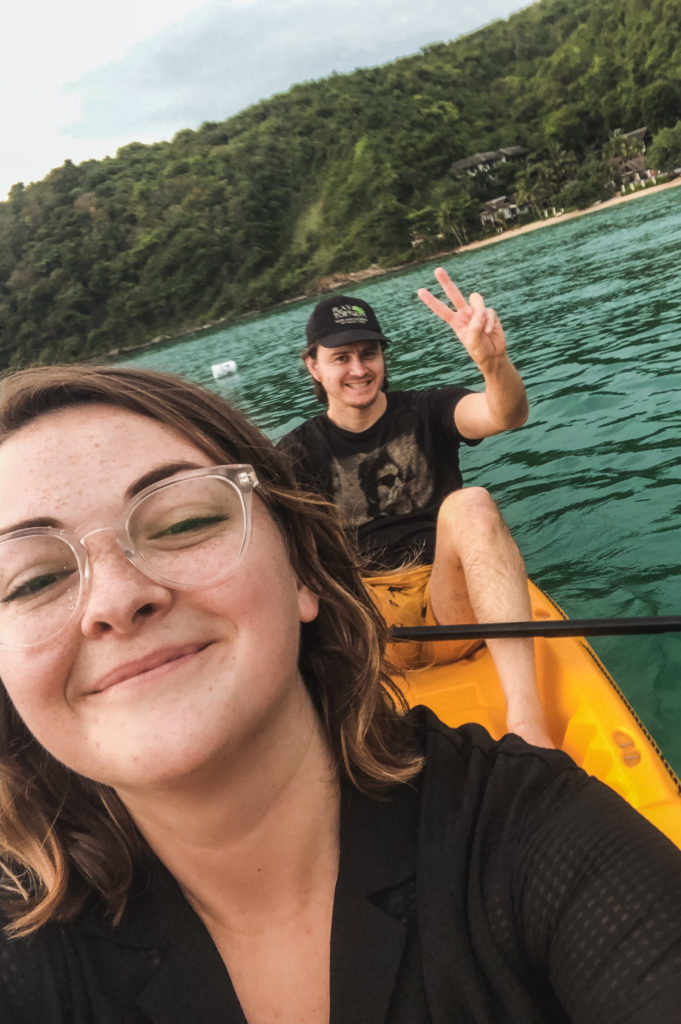 A small walk south from Sai Kaew Beach is Ao Hin Khok. This beach is just as popular and hosts some of the islands budget accommodation and dining options. By night the shoreline transforms into a nightlife hotspot. The restaurants set up their tables on the beach and offer abundant Thai dishes such as papaya salad, panang curry, and endless fresh seafood.
As well as the many popular karaoke bars that drift out onto the sand, a visit to Koh Samet isn't complete without an evening spent at Ploy Talay.
Ploy Talay operates as a restaurant by day and a nightclub by night with fire shows on every night. Starting from about 8pm, on a busy night the shows can go for up to 45minutes. The fireshow is unlike any other, after the starting performance on the stage, the dancers take to the water – they pick up some of the many tables lining the sand and put on a show to remember. The luminescent sparks and flames look all the more impressive with its mirrored reflection.
Throughout the island visitors are able to hire scooters and bikes to explore, but with the islands flat terrain it can be easily covered by foot and along the open beaches.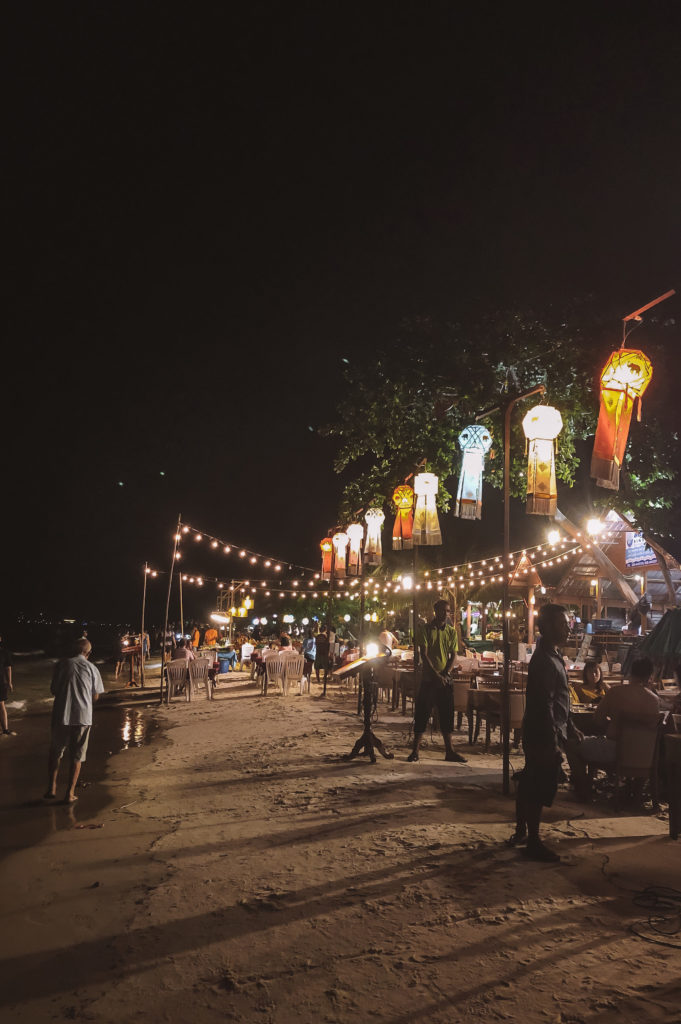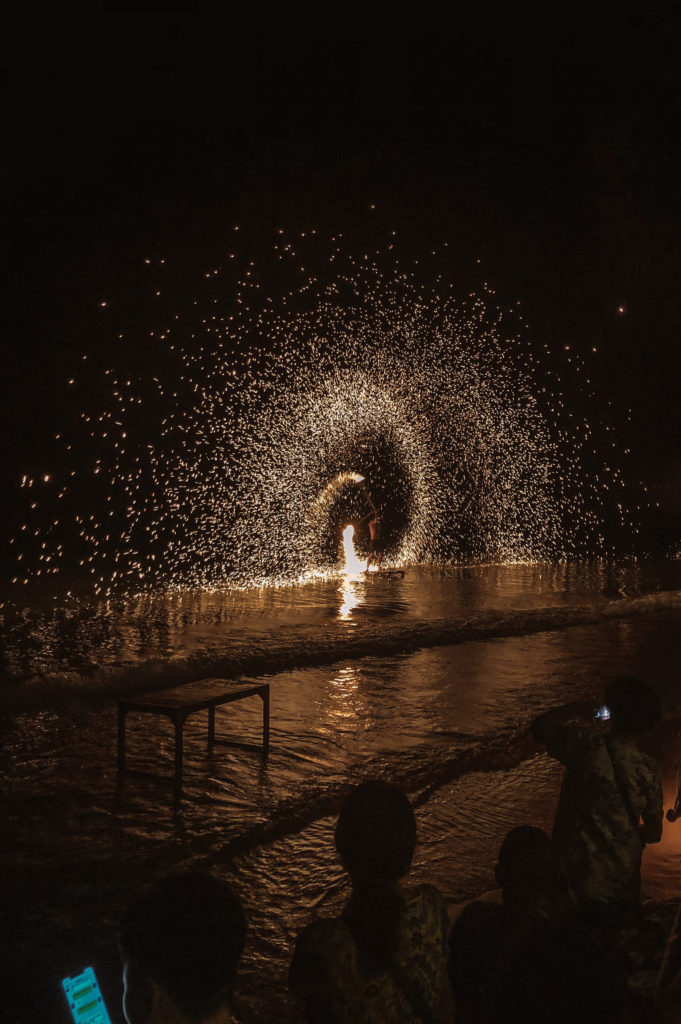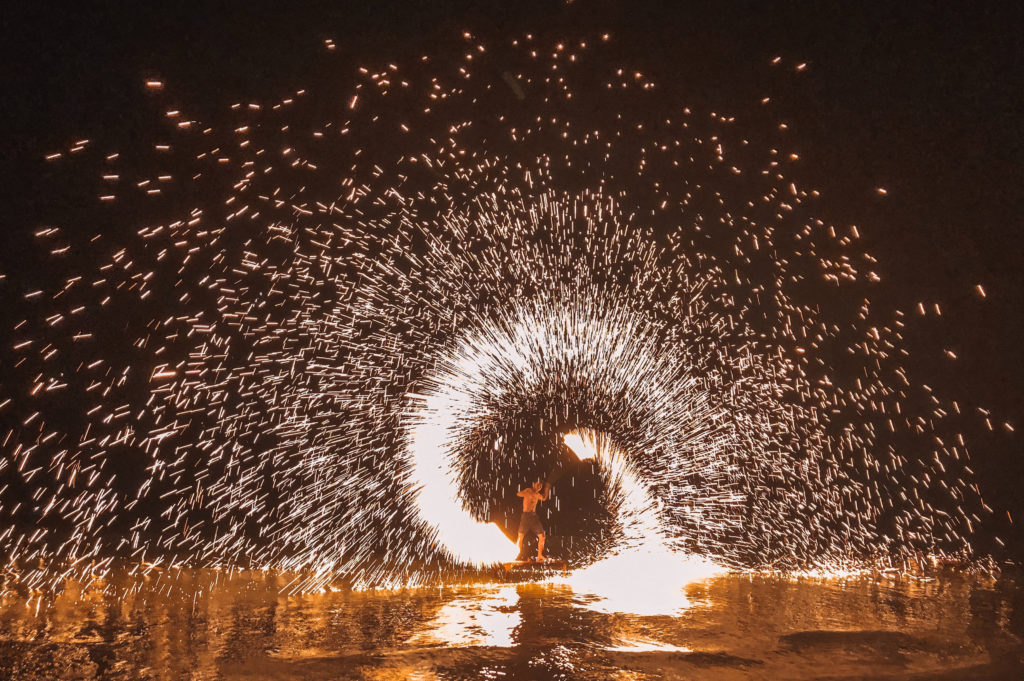 ? Getting there;
Koh Samet is accessible by the mainland pier in Ban Phe. The pier offers a large lounge area with a cafe and other amenities – the souvenir shop also sells necessities like sunscreen and drybags (perfect for those taking part in water sports).
Upon check-in staff members are meant to check visitors for plastics, though tourists are not likely to be penalised (but this doesn't mean you won't be…)
The distance from the pier to the lounge is walkable, but the included open-air shuttle is a much loved inclusion to avoid handling all of your luggage in the warm sun.
All ferry companies charge the same fares;
70TBH one way
100TBH return
The journey takes about 40minutes and ferries run hourly from 8am to 5pm.
Speedboats are also available, and for most resort stays these trips are included;
200TBH one way
500TBH return
The journey takes about 15minutes, but can take longer depending on your stop. For speedboat journeys, you are able to request your beach destination.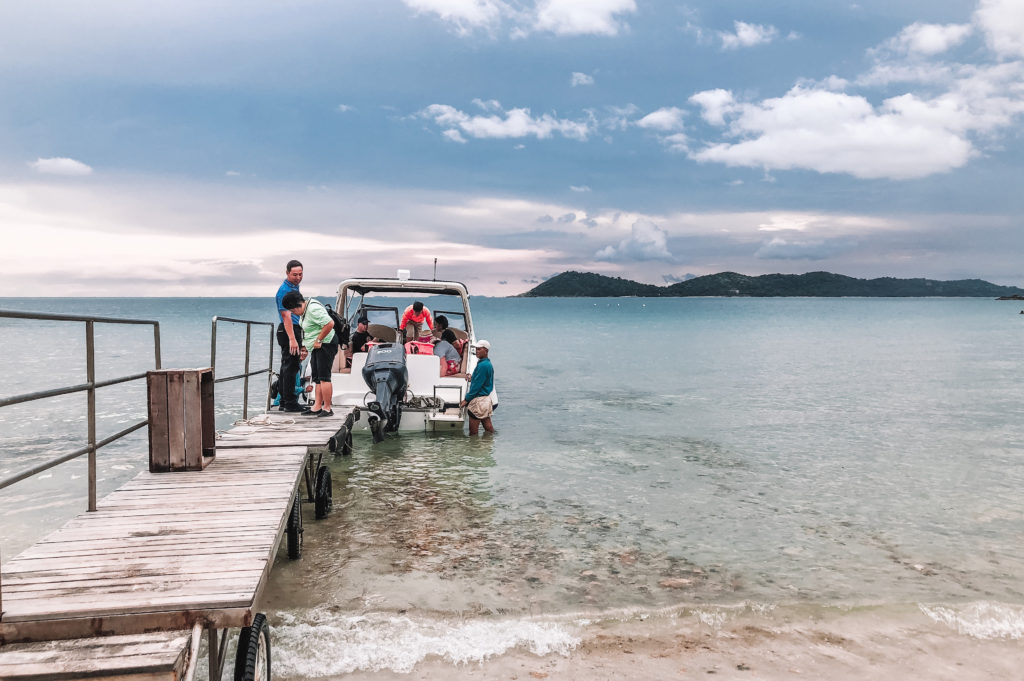 THATraveller visited Koh Samet thanks to thanks to the Tourism Authority of Thailand, Philippine Airlines and Sai Kaew Beach Resort. My opinion is my own.