So you're heading to Berlin, but you've only got two days to see the sights – how do you do it?
Although two days really restricts how much you can see or do, you can still fit in all of the very best things!
Berlin, Germany's capital city; dates all the way back to the 13th century. While the city is now known more for its art scene and modern landmarks, it's also a point of Germany's very notable history. The entire city is dotted with reminders of its turbulent past. For history-buffs you could honestly spend weeks in Berlin, but for now – I'll give you my guide for how to spend a weekend there!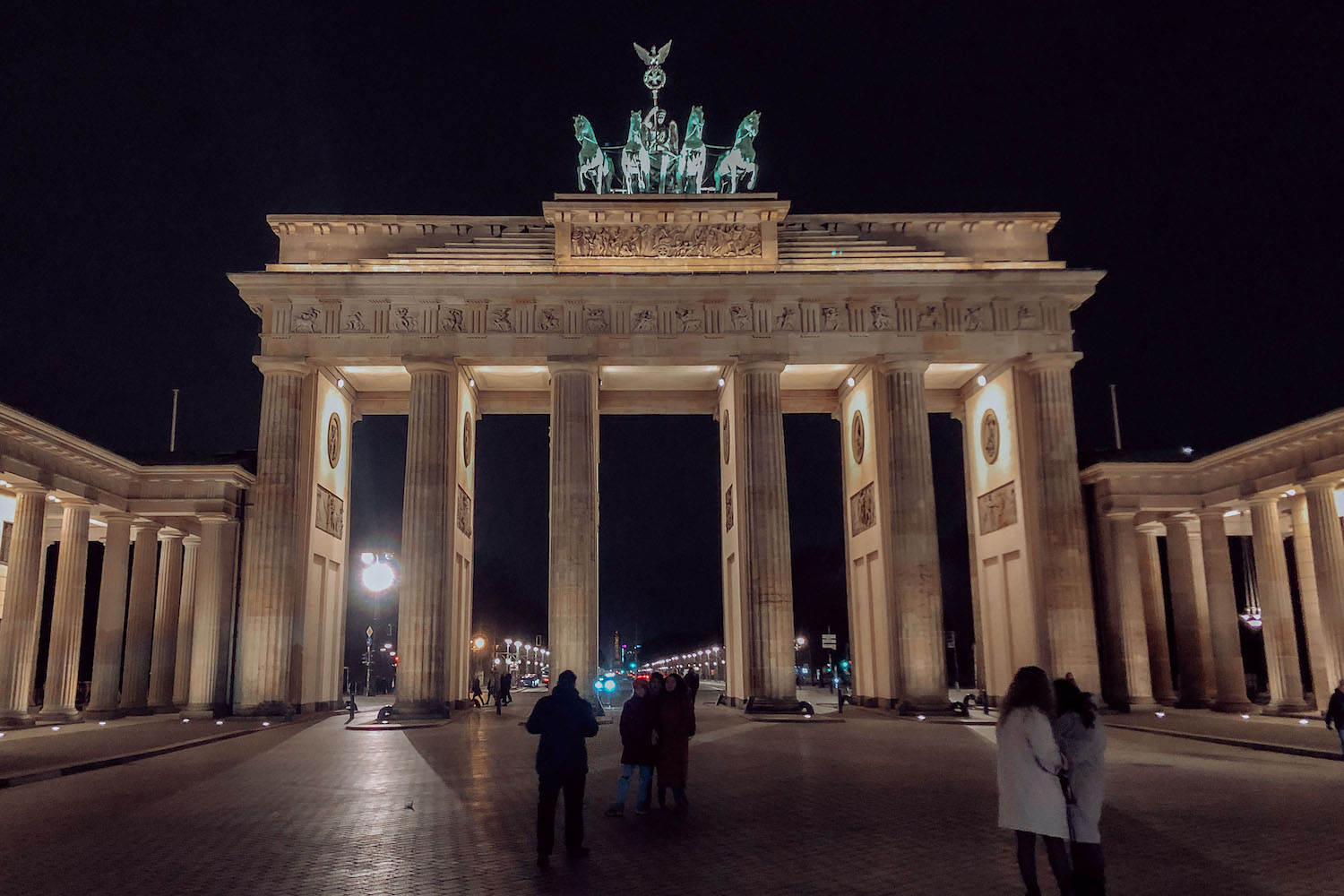 Day one – Brekky, Museums & Bevvies
Coffee at Coffee Circle
Who knew that after leaving Australia I would become a wee bit of a coffee snob. But Coffee Circle has my personal tick of approval. Their coffee is smooth and creamy, the perfect foam for me – no bubbles!
Brekky at Factory Girl
After a very quick google search of "vegan brunch berlin" I found Factory Girl. It turned out to be just around the corner from my hostel, so off I went. And it was AMAZING. I got the Turkish Eggs and they were incredible. The menu was quite small, but if the dishes all taste as good my Turkish Eggs did then it's totally worth it! Quality over quantity, for sure.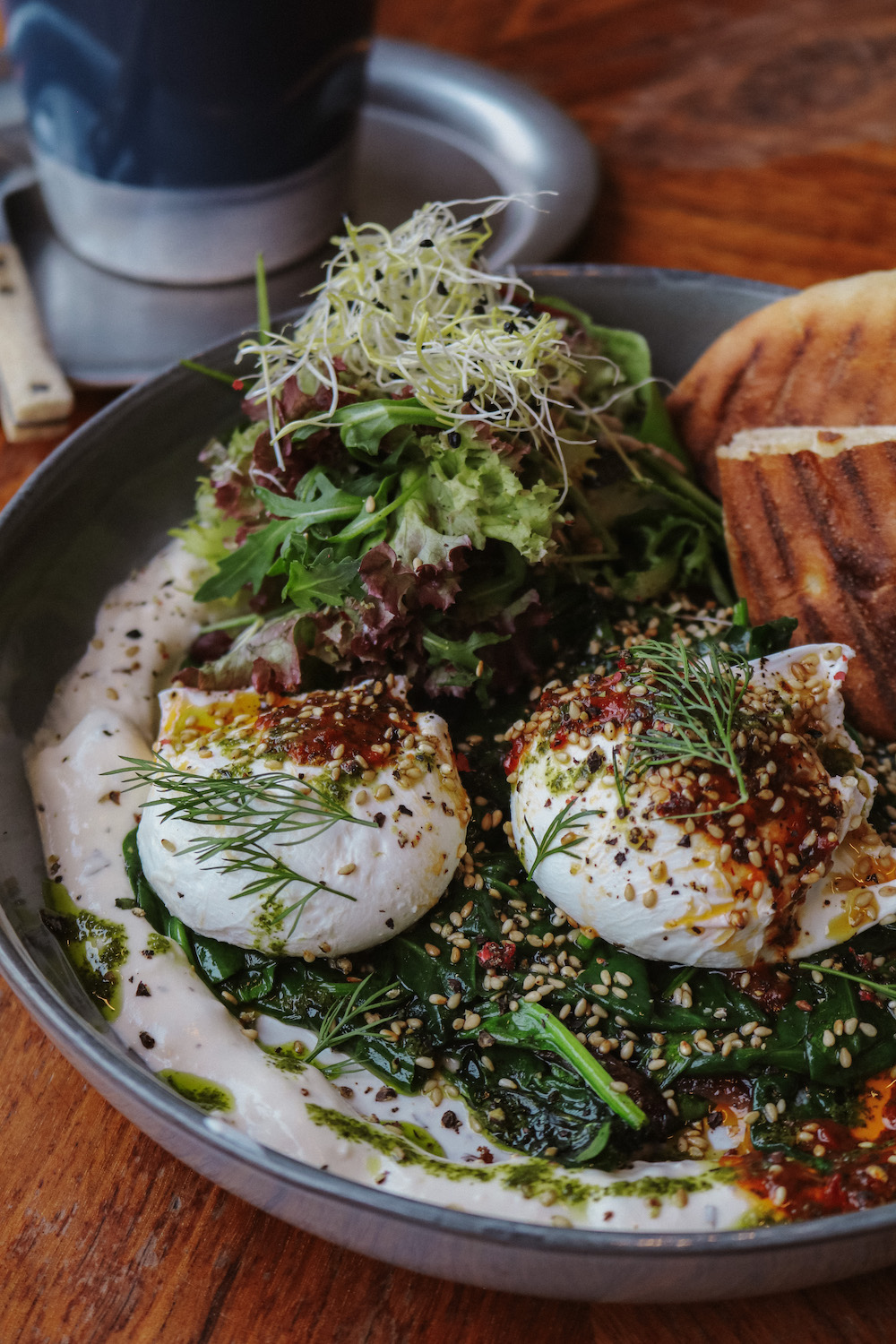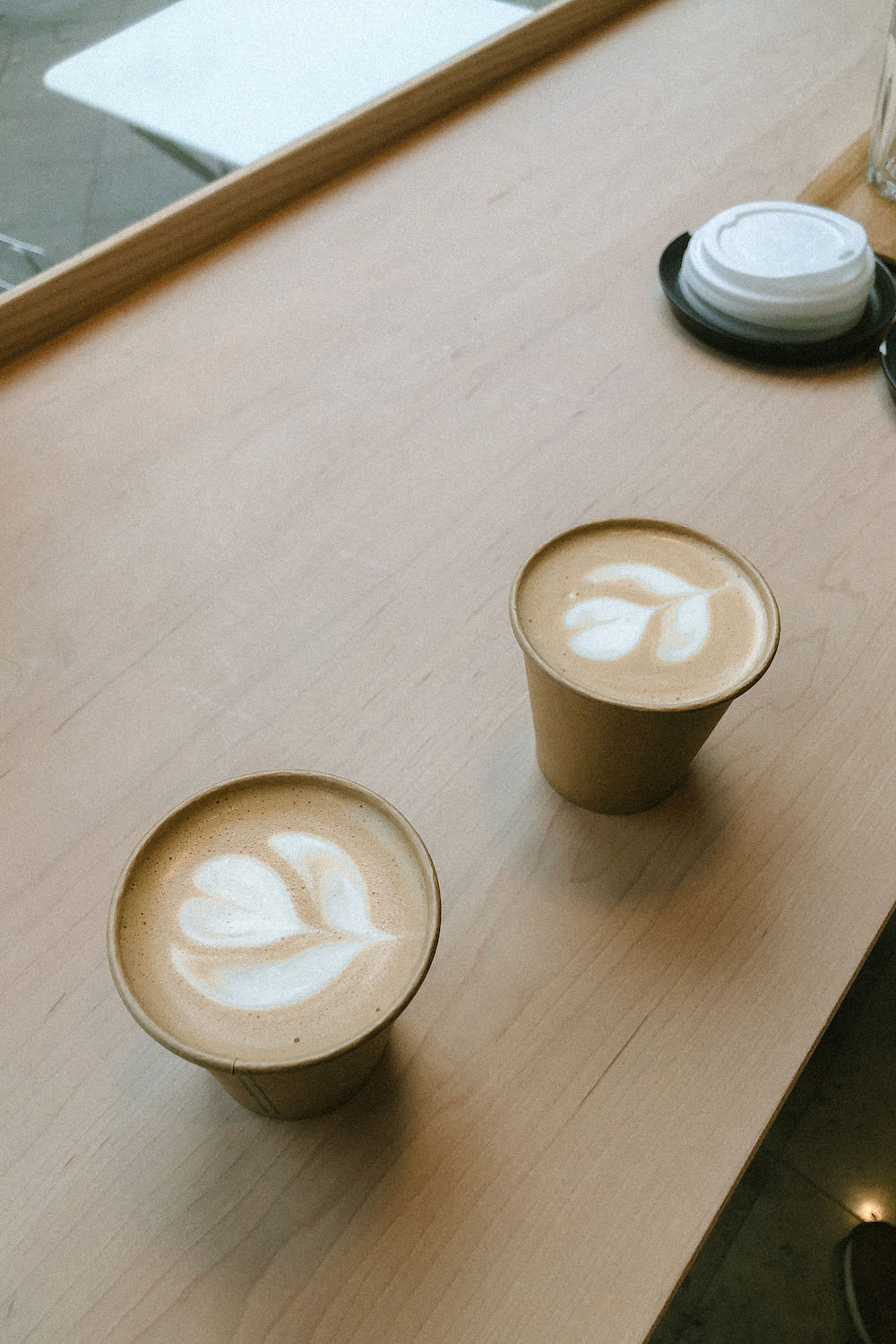 Reichstag Building
The next thing up on our Itinerary is a Free Walking Tour of Berlin, and as this starts by the Brandenburg Gate, I would recommend coming down earlier to check-out the nearby Reichstag Building.
The Reichstag Building is a historic building in Berlin which houses the Bundestag, the lower house of Germany's parliament. In 1894 it was opened to house the Imperial Diet of the German Empire until 1933 when it was severely damaged after being set on fire. Nowadays, its design is particularly notable with its large glass dome ceiling. This is to represent both the metaphorical "glass ceiling" and also the "transparency" of parliament as the main hall of parliament can be seen below the dome. Visitors can visit the dome and take a look at the views over Berlin and over parliament, but to do so booking in advance is necessary. 
SANDEMANs Free Walking Tour of Berlin
While there are plenty of free walking tours all over Berlin, this is the one that I joined in on – so I'll let you know how it went! The SANDEMANs guides are super easy to spot which is perfect because there's usually a lot of different tour groups meeting around this area. The vibrant red umbrella and name-tag is hard to miss – and as there's usually different languages available, the guide you find can tell you which group to go with. 
The tour kicks off at Brandenburg Gate and includes other destinations such as the Memorial to the Murdered Jews of Europe (also known as the Holocaust Memorial), the site of Hitler's Bunker, and Checkpoint Charlie. The guides are incredibly informative, and my tour guide's perspective was particularly unique – he was an American, born in Germany as his father was in the army. The tour also included a short stop by a currywurst cafe, which wasn't really for me but it was great to have free access to the bathrooms and a spot of wifi!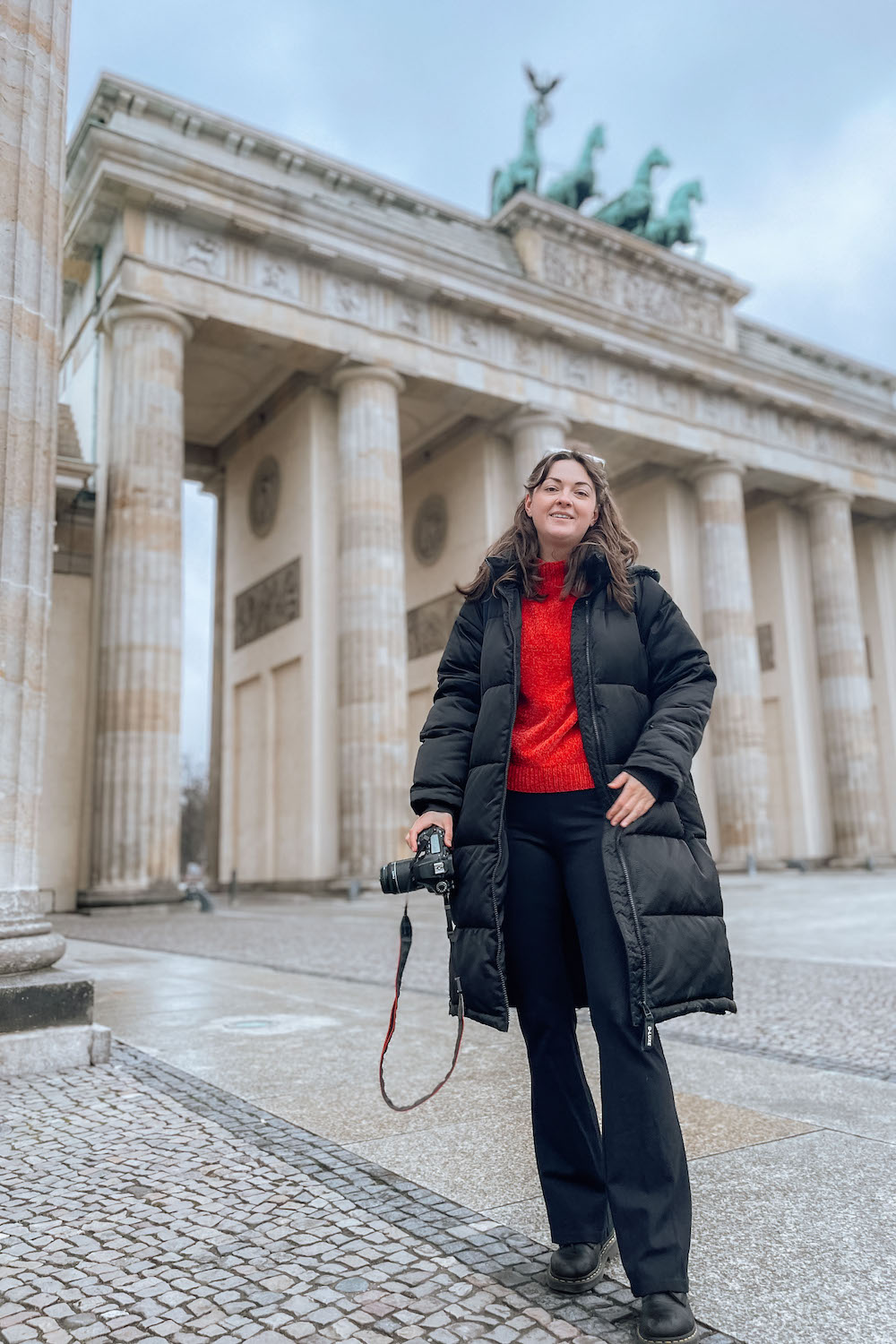 The Jewish Museum
Our group tour finishes up at Checkpoint Charlie, and about a 10minute walk from here you'll find the Jewish Museum. While there are so many museums to choose from in Berlin, I highly recommend the Jewish Museum if you want to get to know a bit about the history of Jewish people and their time in Germany. This is also where you'll find the well-known Memory Void (Shalekhet – Fallen leaves). This installation was created by Israeli artist Menashe Kadishman, and has 10,000 faces punched out of steel and distributed on the ground. Kadishman dedicated his artwork not only to Jews killed during the Shoah, but to all victims of violence and war. People are welcome to walk over the faces and listen to the sounds created by the metal sheets. I personally felt like the idea was to make you feel uncomfortable by listening to the metal rattling against each other as you walk over them.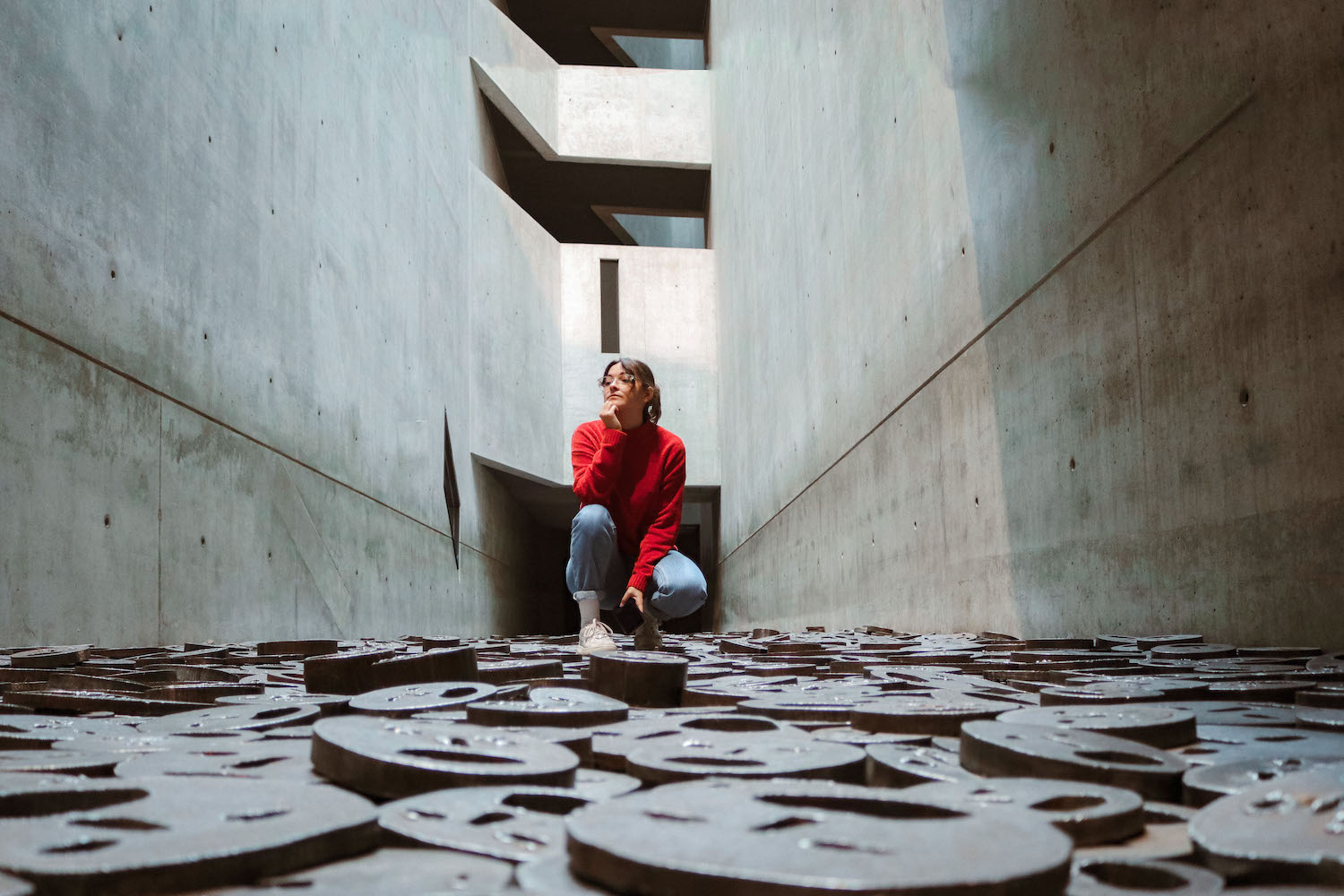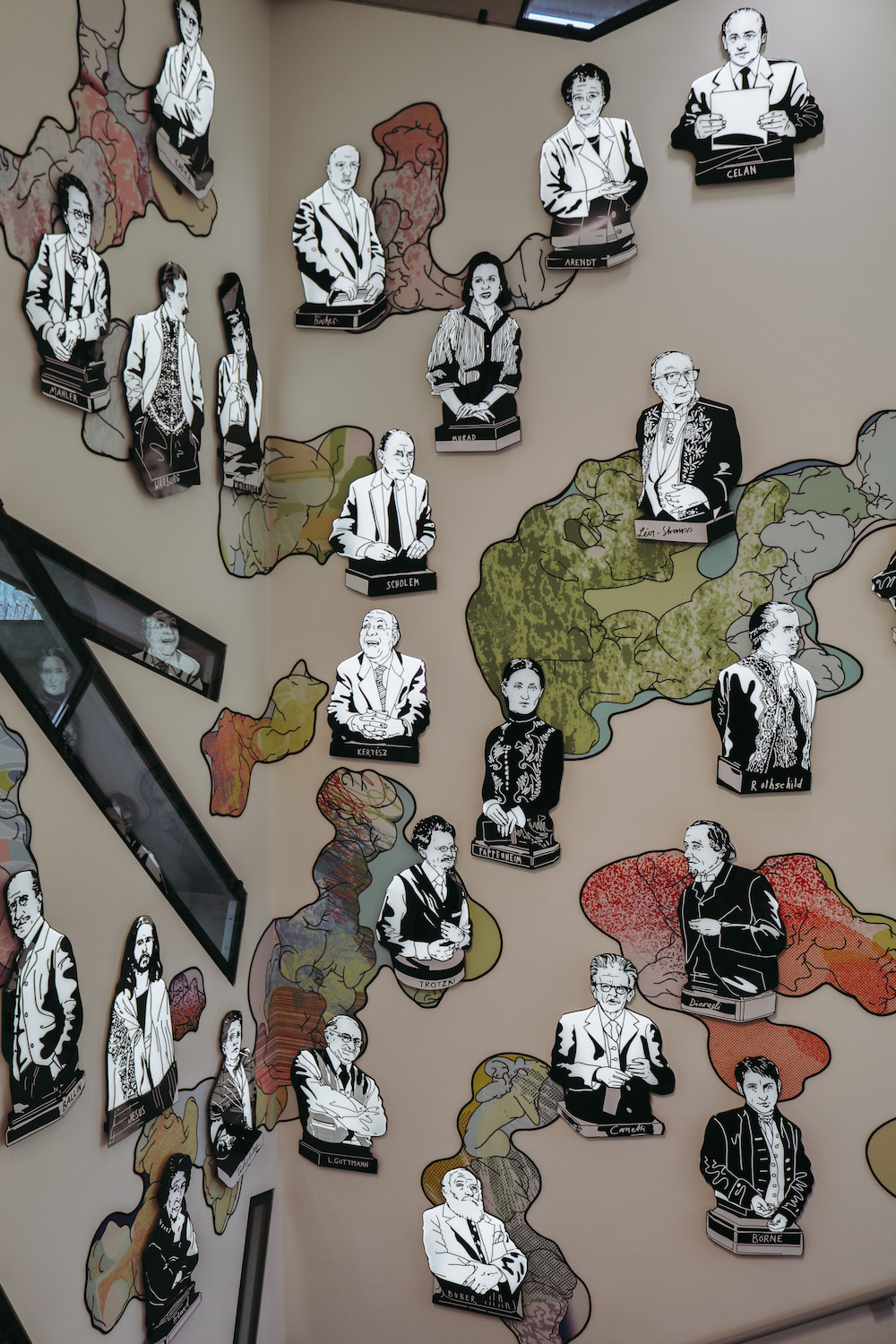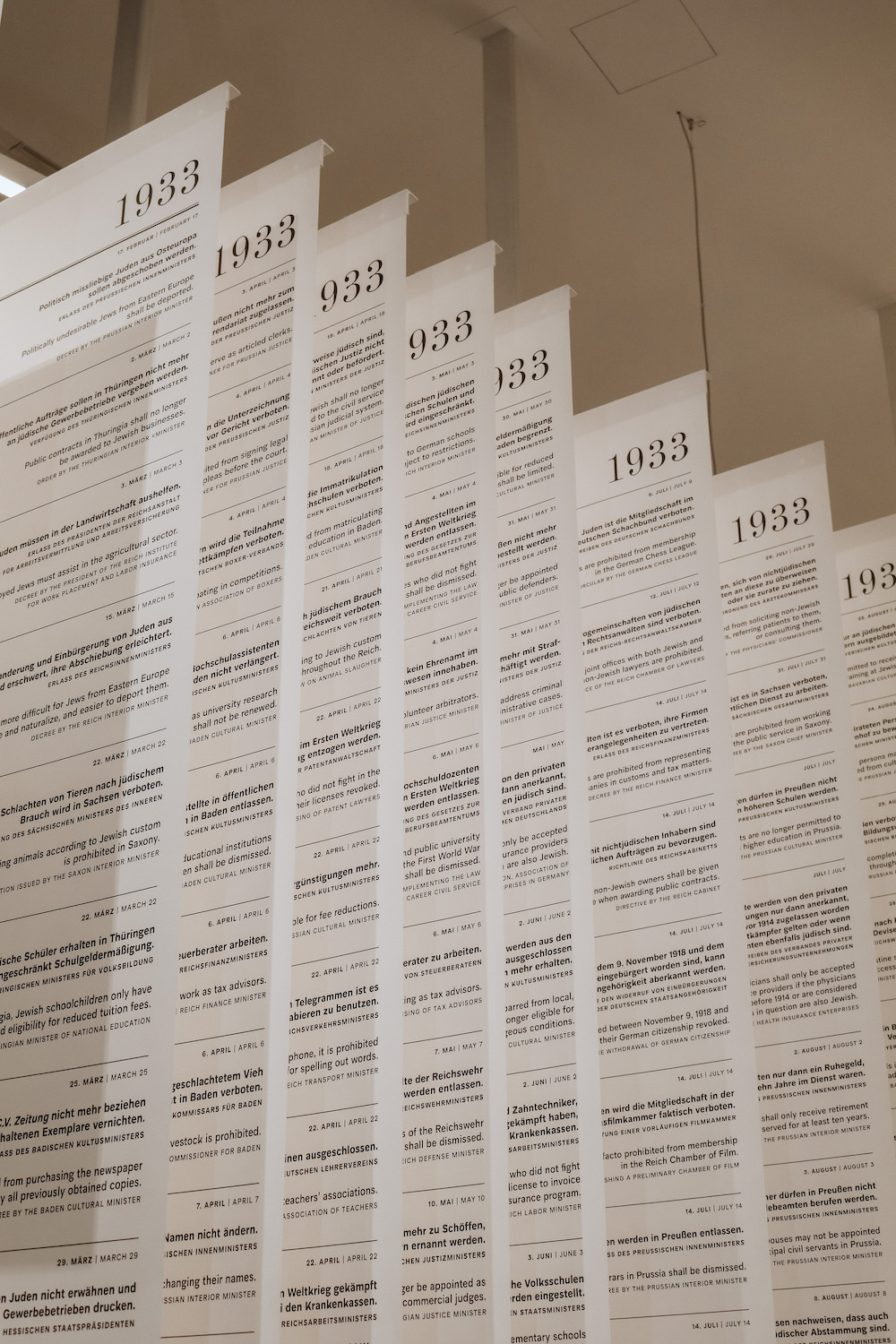 Currywursts for lunch
The currywurst was originally created by an East-Berlin woman in 1949 who made a trade with some British soldiers. This resulted in the creation of the currywurst as she mixed together everything she had available – grilled pork sausage, ketchup, and curry powder! While there was a stop for this on our tour earlier, currywurst stands are literally everywhere in Berlin. The classic stands are where you'll find the best ones, and for veggies like me – some of them even have vegan-currywursts! For other veggies, you can find vegan wursts here;
Curry 61

Witty's Currywurst (also has gluten-free wursts)

Curry 36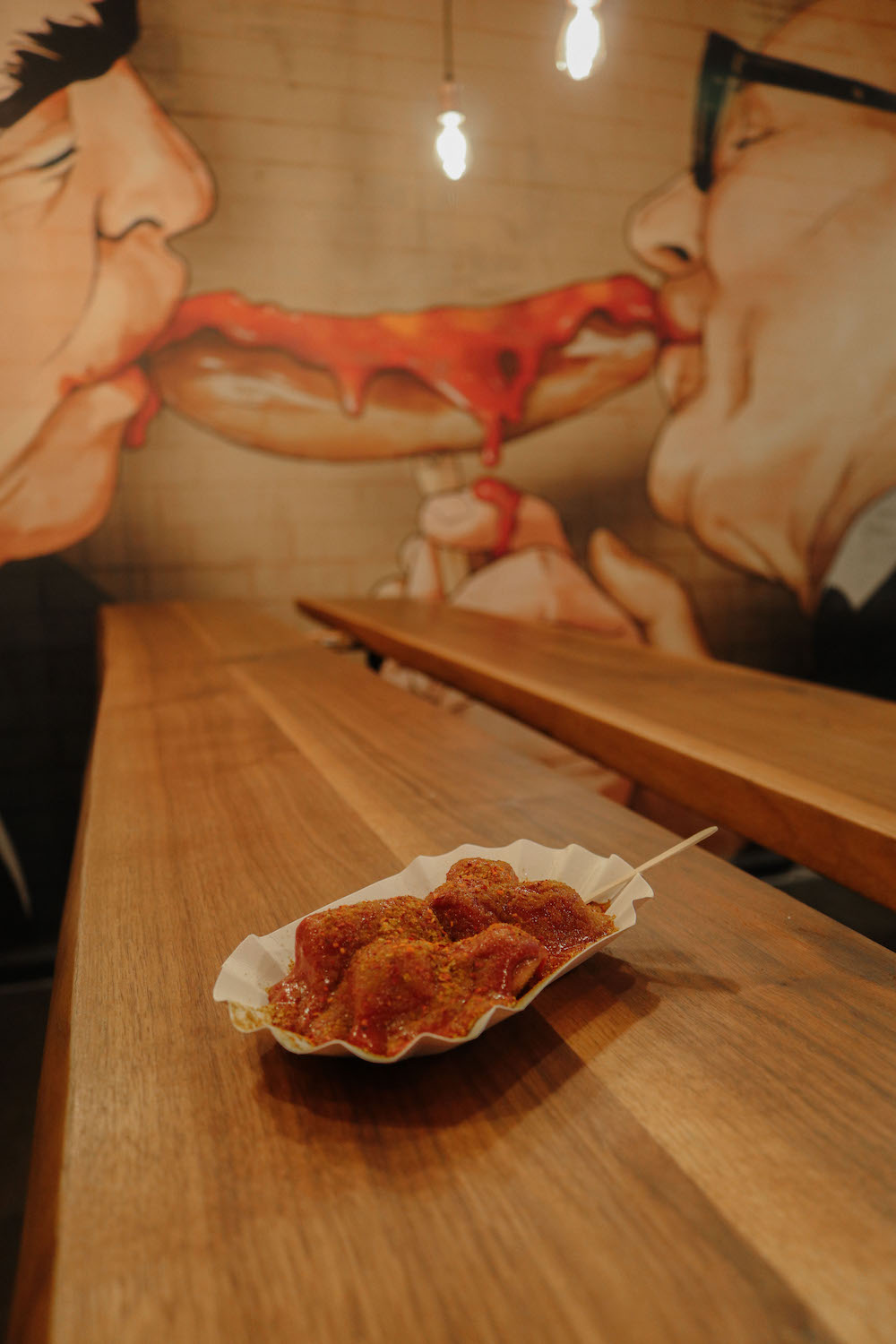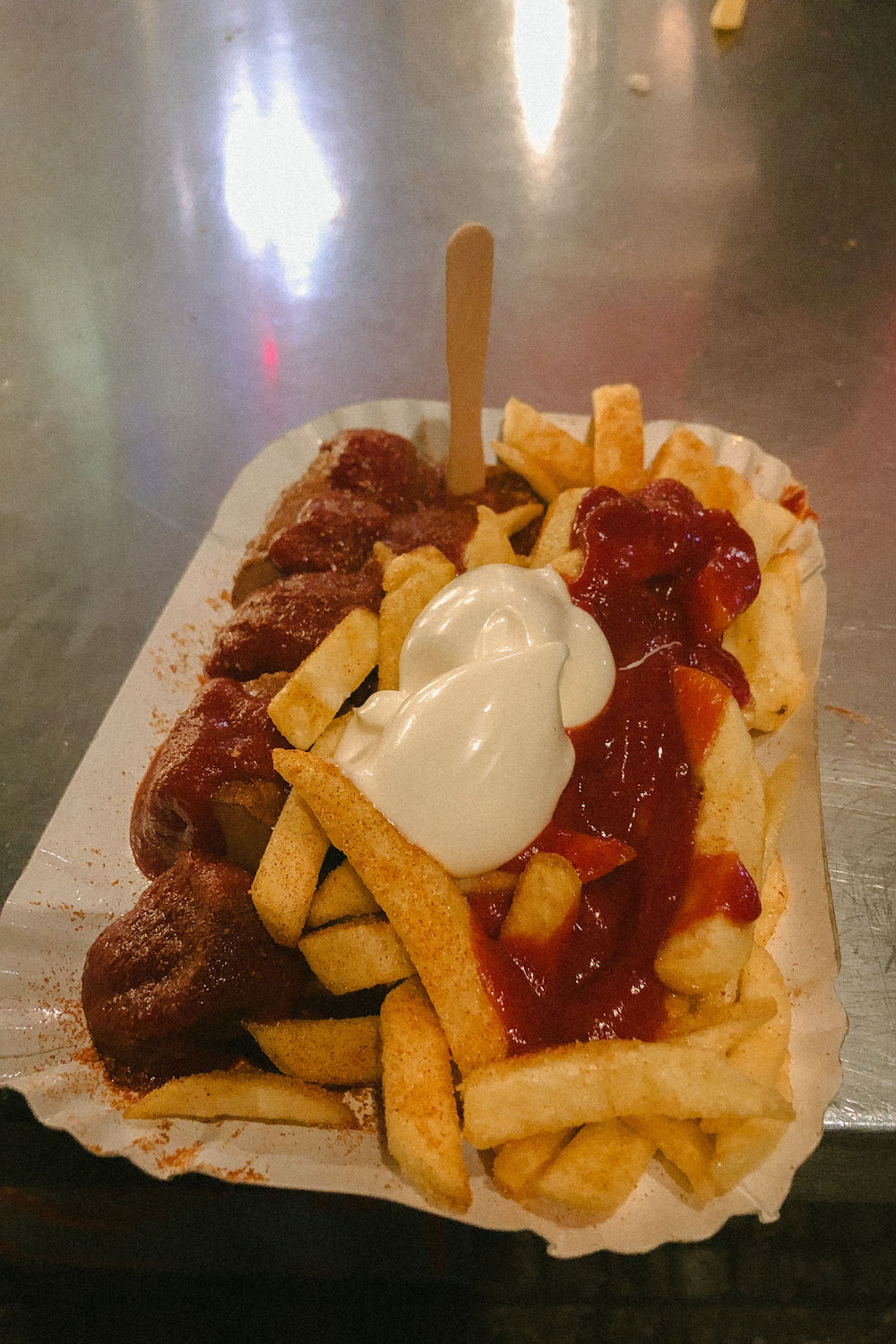 Museum Island
Located near the Berlin Cathedral you'll find the UNESCO World Heritage Site; Museum Island. Here is the Old Museum, New Museum, Old National Gallery, Bode Museum, Pergamon Museum, and the James Simon Gallery. As well as this, there's also the Lustgarten and plenty of places to walk around. 
If you want to access the museums, it is best to buy the combined ticket, which for only €18 will allow you to access all the museums in one day. Otherwise you'll end up paying a similar price to visit them all individually. 
Old Museum (Altes); great for fans of Greek, Etruscan and Roman art
New Museum (Neues); great for fans of Ancient Egyptian art
Old National Gallery (Alte Nationalgalerie); the National Art Gallery
Bode Museum; great for fans of Byzantine and Antique art
Pergamon Museum; my personal favourite, and one of the most visited museums in Europe. Here they have impressive reconstructions of Ishtar Gate of Babylon, the Market Gate of Miletus, and artifacts from Ancient near-eastern cultures.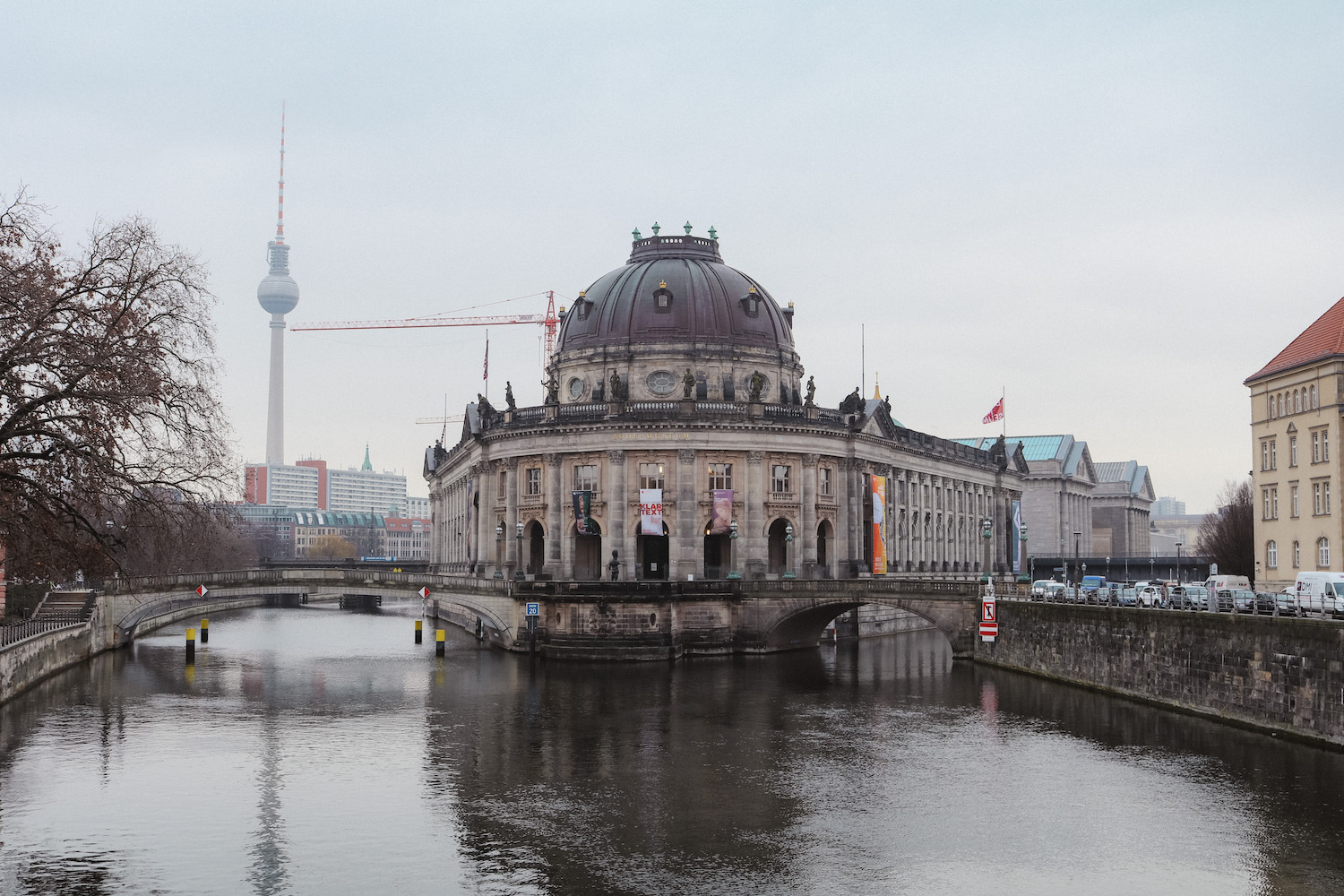 Go for drinks at Monkey Bar
Monkey Bar is one of Berlin's most popular rooftop bars located over the monkey exhibit in Berlin Zoo. On the weekends a visit here can involve a very long waiting line out in the cold, so I would recommend booking in advance to avoid this!
Go for drinks at Belushi's (St Christopher's Hostel Alexanderplatz)
For those staying at the hostel, Belushi's has some great deals on drinks for both guests and non-guests. While non-guests can help themselves to 2for1 spirits, beers and more during happy hour, guests can have access to these whenever they like! For travellers this is also a great place to meet some other backpackers!
Grab a döner kebab for dinner
While there's plenty of places to get a döner, if you're staying at St Christopher's Hostel the closest you'll find is Ali Baba Bistro. It's just down the road, but if you want some more options just walk on over to Alexanderplatz station and you'll find about 3 other places.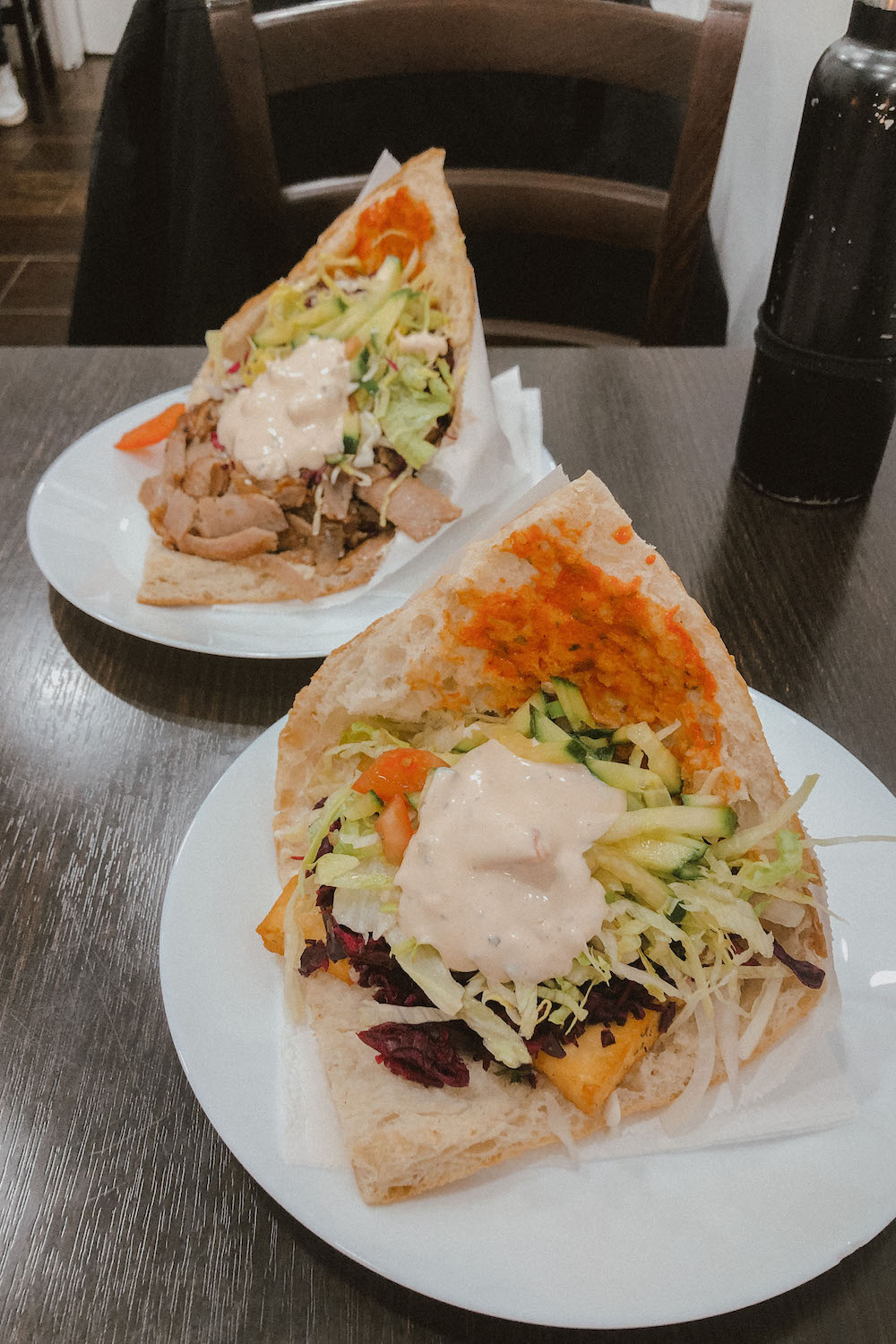 Day two – Palaces, Places of History and YAAM!
Coffee at Five Elephant
Five Elephant is a specialty coffee roastery, artisanal bakery, and small Berlin café chain. The perfect place to start your day. 
Take a trip out to Potsdam
While Berlin has SO much to see, Potsdam is the perfect place to visit if you want to have a look at some classic German Castles – or as they call them, Schloss. Potsdam sits on the border of Berlin and it takes about 25minutes by train to get there. 
Sansoucci Park
Sansoucci Park is an area of 290 hectares that surrounds the Sansoucci Palace. It's full of walking trails, botanical gardens, sculptures, and palaces. Sansoucci Palace was once the summer home of Frederick the Great, former King of Prussia. The grounds are free to the public, and you can walk around and discover the New Palace (Neues Palais), Orangery Palace, Sansoucci Palace, and the picturesque Weinbergterrassen (vineyard terraces). 
Dutch Quarter
The Dutch Quarter, also known as 'Little Amsterdam', is a neighborhood in Potsdam, consisting of 134 red Dutch brick buildings over 4 blocks. The area was built in 1734-42 for Dutch craftsmen who were invited to come to Potsdam by King Frederick Wilhelm I, the Soldier King.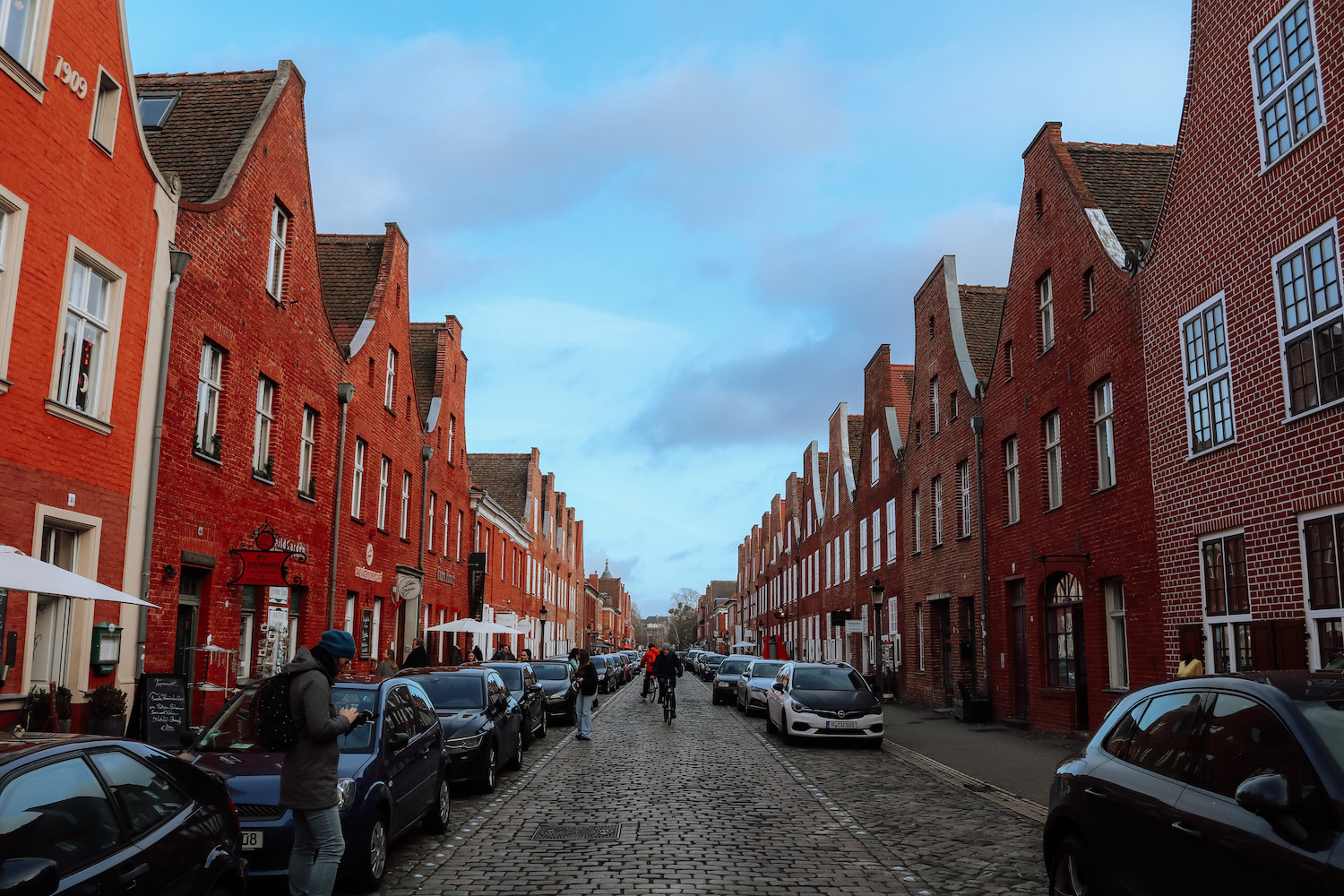 East Side Gallery – walk the Berlin Wall
The East Side Gallery is a permanent open-air gallery on the longest surviving section of the Berlin Wall. The wall itself is understood to be a monument to the fall of the Berlin Wall and the peaceful negotiation of borders between societies. It's 1.3kms of history and art, and it's most popular piece is the iconic "My God, Help Me to Survive This Deadly Love". Also referred to as the Fraternal Kiss is a graffiti painting by Dmitri Vrubel in 1990. The painting depicts Leonid Brezhnev (General Secretary of the Communist Party of the Soviet Union) and Erich Honecker (General Secretary of the Socialist Unity Party of Germany) in a socialist fraternal kiss, reproducing a photograph taken in 1979 during the 30th anniversary celebration of the foundation of the German Democratic Republic.
If you want to see a section of the Berlin Wall that is a less-touched by artworks and graffiti, you can find a more true-to-life section by the Topography of Terror exhibition.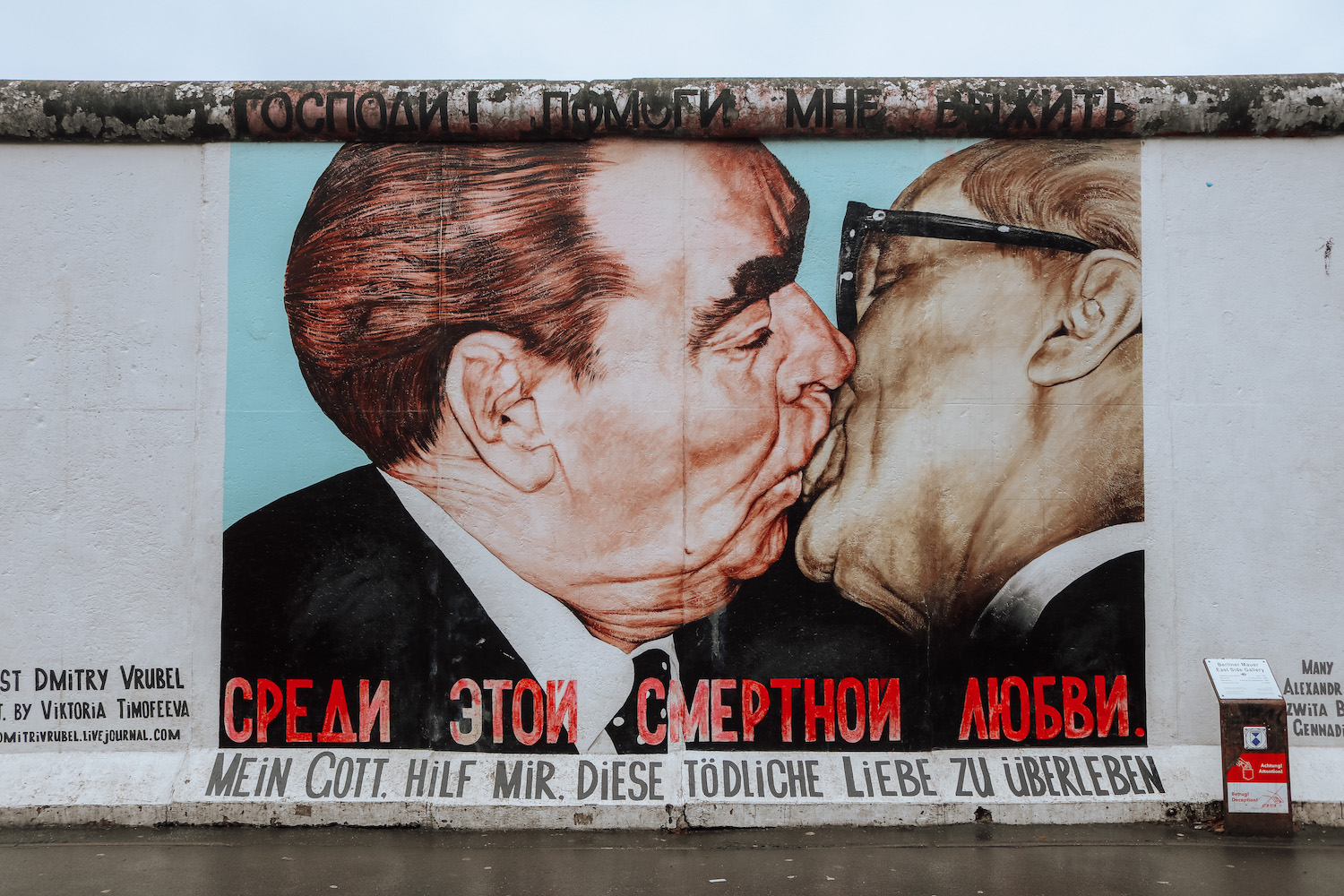 Explore Nikolaiviertel 
The idyllic Nikolaiviertel is Berlin's oldest residential quarter. Its medieval style lanes are filled with cafés and restaurants, which make it a favourite for new visitors. Although almost completely destroyed in WWII, it has been reconstructed with period architecture that reflects its historical roots.
Go for some drinks at YAAM (Young African Art Markets)
Missing those beachy vibes? Well this is the place for you. YAAM is a riverside beach club with basketball, volleyball, and live music and DJs. For over 20years YAAM has been one of the best places to go out in Berlin to meet people, try some delicious African cuisine, and listen to some reggae!
And that's the weekend done! We fit a lot in there but I'm sure there was more that we missed. What would you add to your weekend in Berlin?!
Check out more pics and highlights on my Instagram here!