Koh Sichang is an old harbour island that sits about a 45minute ferry ride away from Pattaya's harbour. Perfect for an overnight stay or weekend trip, here's the best places to spend your time when travelling to this hidden island of Thailand.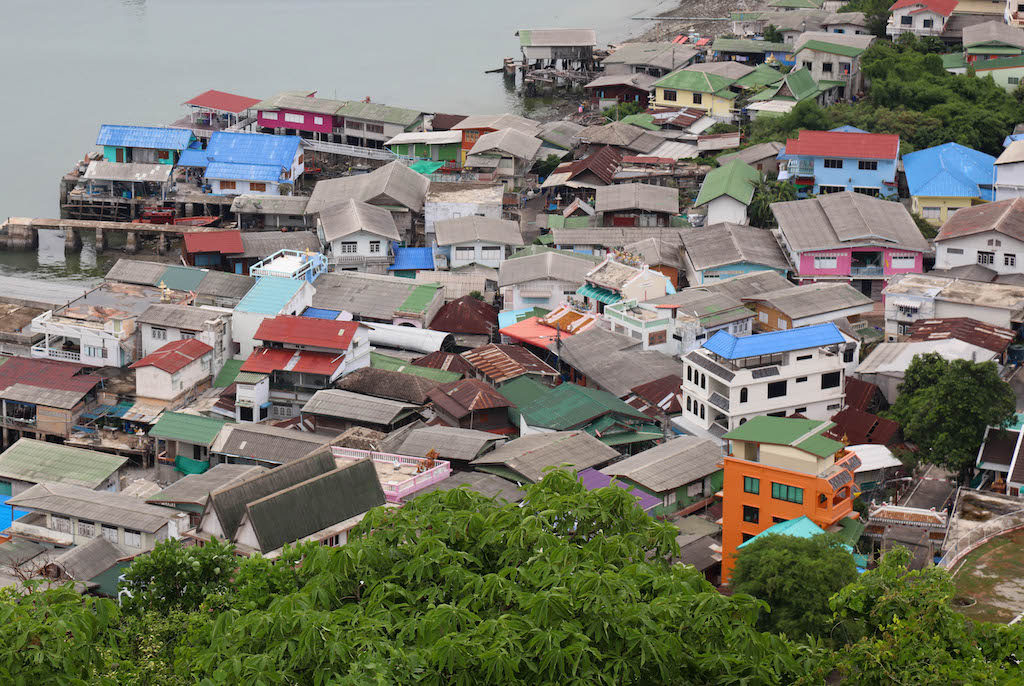 Can't Miss…
1. Buddha's Footprint
Visible as the ferry closes in on the jetty, Buddha's Footprint sits in a gazebo about 100 metres above the Chinese Temple in Koh Sichang. "It doesn't pretend to be an actual mark of Gautama's foot – it is a shrine reproducing the 32 marks on the sole of the foot of a great soul, copied from a Sri Lankan original under the supervision of Thailand's greatest historian and scholar, Prince Damrong Rajanuparb in 1891." While there, strike the big bell three times to let the spirits know you have come to pay homage – it is also said to bring you good luck.
If you are up for the walk, there is a fairly stiff climb of 505 steps from below the Chinese Temple – mostly enclosed by bush until you reach the top where the gazebo offers panoramic views of the harbour, and on a clear day, the mainland.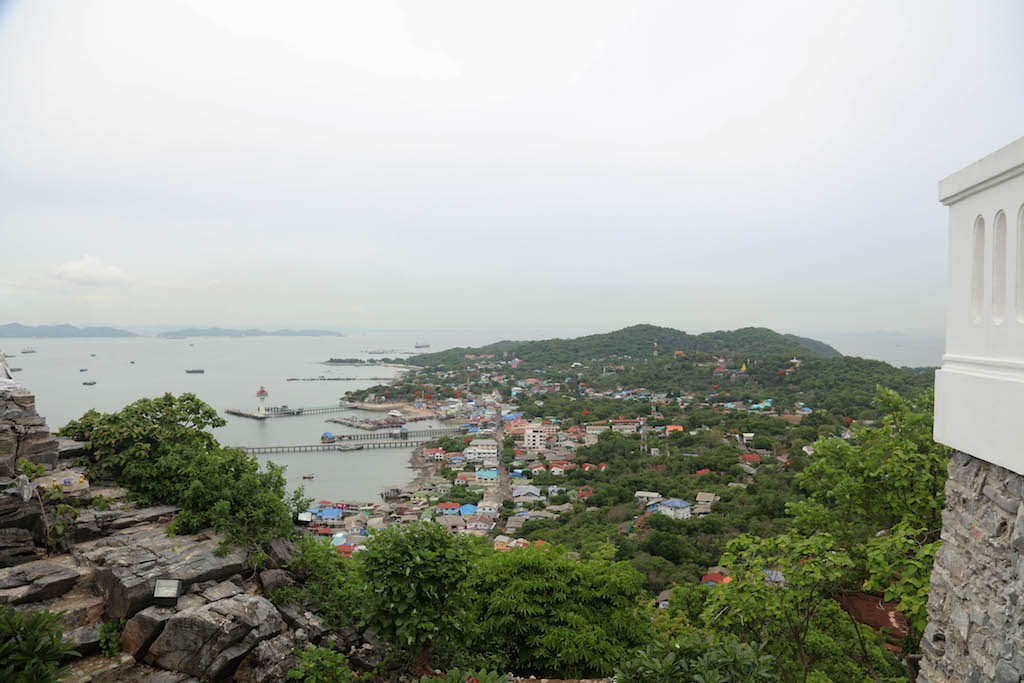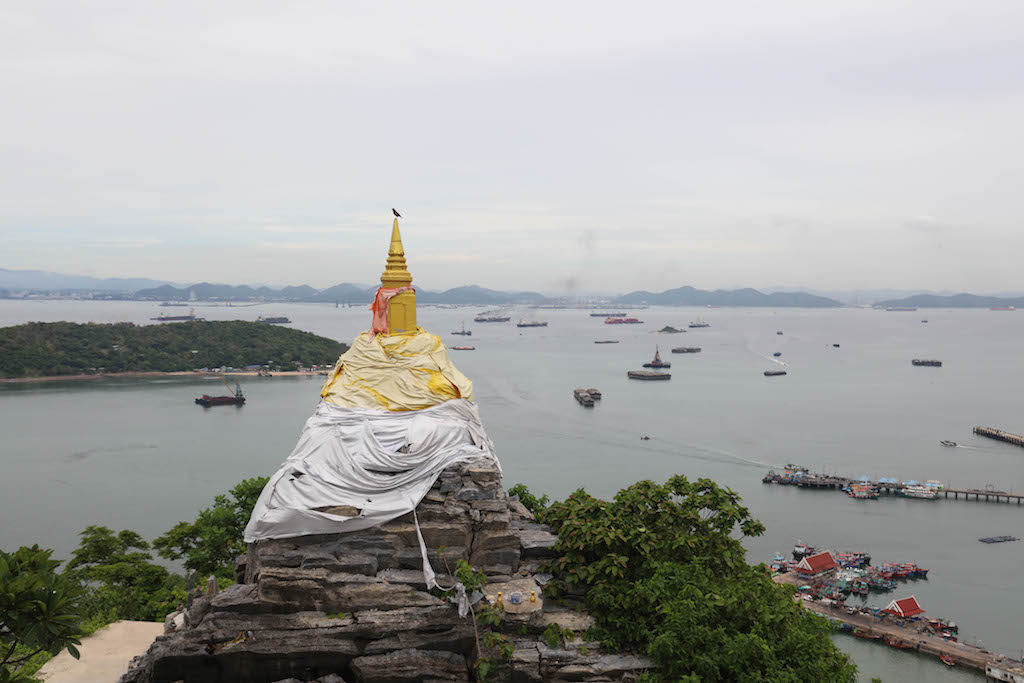 2. San Jaw Phaw Khao Yai (Chinese Temple)
Founded around a cave from which seafarers saw a magic light shining into the night, the Chinese Temple is one of the most sacred sights on the island. Around Chinese New Year the shrine attracts tens of thousands of visitors from all around Thailand and greater Asia. To bring you and your family good luck you are able to sign your name on a red strip of paper and glue it the cave walls alongside the hundreds of others.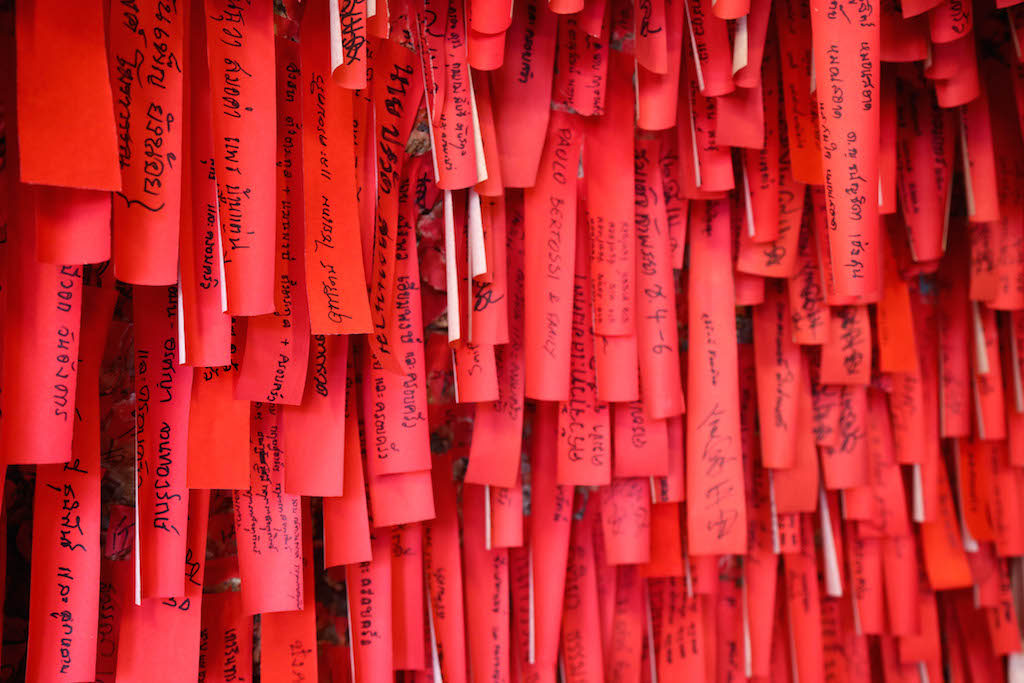 3. Summer Palace – Rama V Palace
Built as a summer residence for King Chulalongkorn (Rama V) in 1890 it was soon abandoned in 1894 after the death of Crown Prince Vafirunhis. Though several of the remaining structures have been restored, some of the buildings were completely moved to Jakarta. The palace has more of a botanical gardens feel, and is a great place to spend an afternoon or enjoy a picnic. In the Phrongsri Mansion you can get an insight into the history of all of the people who have played an important role on Koh Sichang Island in the past.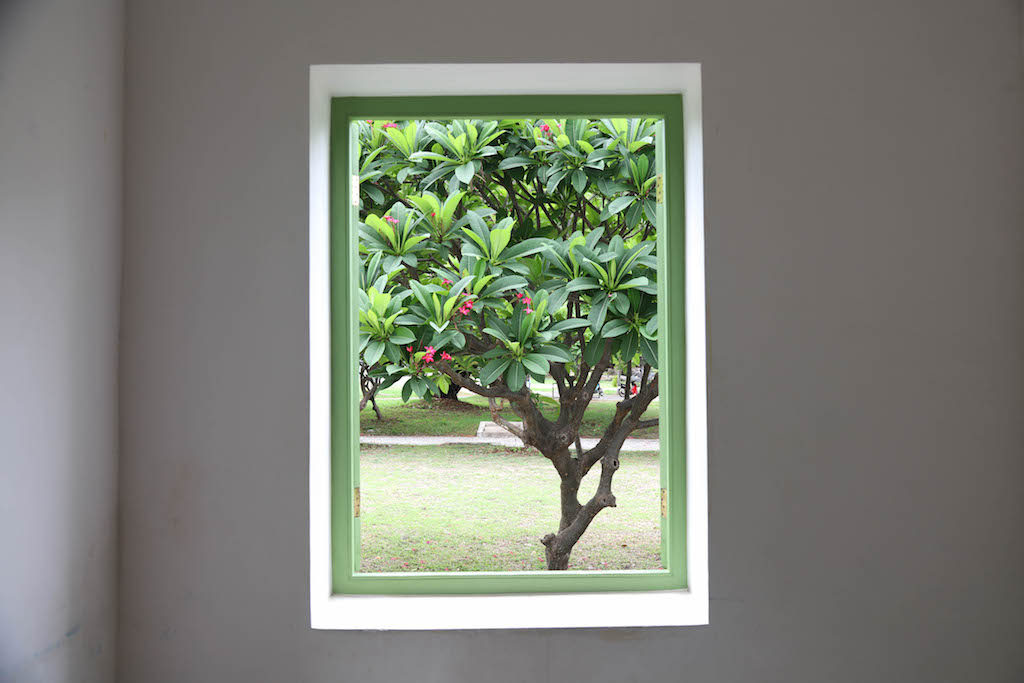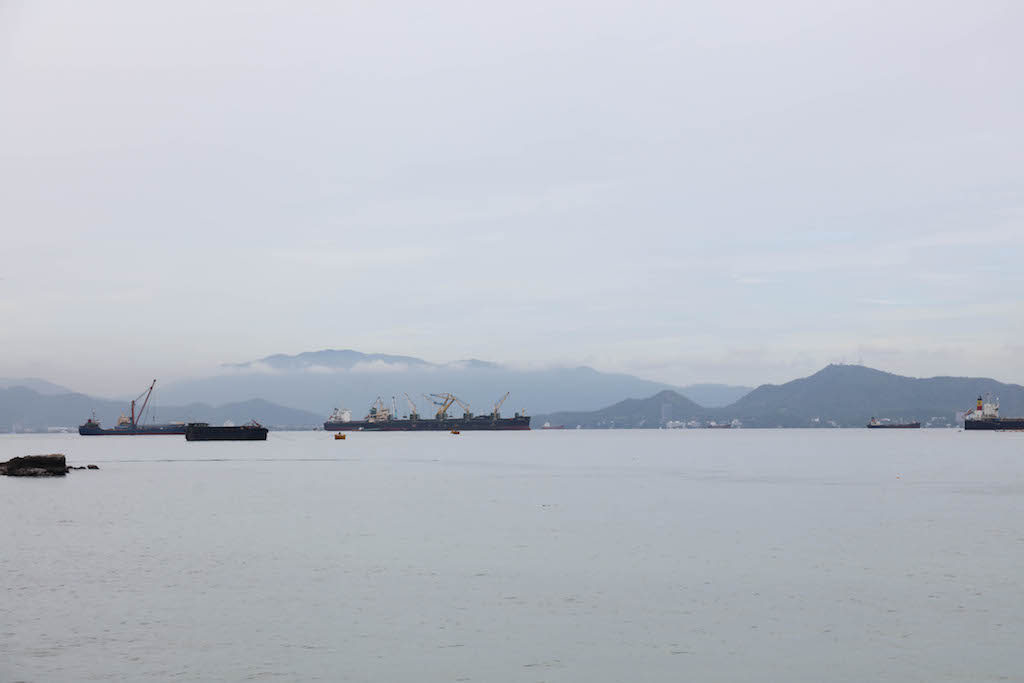 4. Yellow Buddha
Visible when arriving by ferry in the daytime, the Tham Chakrabongse meditation centre sits beside a large yellow Buddha that overlooks the island.
5. Chong Khao Road (Sunset Spot)
This destination doesn't really have a name, but all of the locals know about it. The islands best spot for watching the sunset, after walking past (or visiting) the few lookouts, there is a small café and then a trail that leads down and around the rocky headland over a bulky concrete bridge.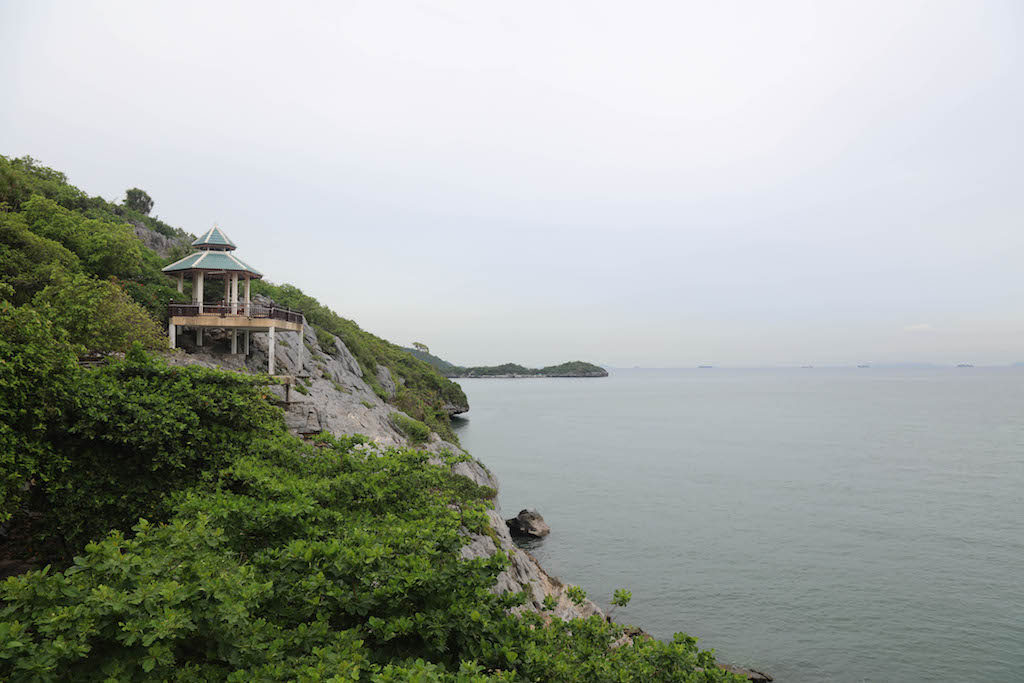 6. Old Town
Along the road down to the Thaa Laang Pier is the oldest settled area on the island. There are Chinese Temples, hotels, laneways and fisherman's houses.
7. Haad Thamphang Beach
The most popular beach on the island, at Tham Phang (Collapsed Cave) Beach there are canvas deck chairs, umbrellas, donuts for swimming, snorkels and masks. There are various dining facilities and showers available to clean off after swimming.
Where to Eat: Pan and David Restaurant
With an immense selection of dishes there's something for everyone to try – and perfect if you are looking for particular Thai tastes. Because it is such a local area, you are more than likely to meet the owners of the restaurant – they are more than happy to accommodate you. The restaurant has a cooling open area setting (so remember the mozzie repellent!).
Note: Not open on Wednesdays.
"Fresh seafood, charbroiled steaks, authentic Italian and real country-style Thai food, with 100% home-made ice cream and other desserts. Relaxed atmosphere, with garden seating, too. Going into our 14th year and still delighted to meet every new guest."
Getting There (from Pattaya)
Ferries leave Koh Loi Pier each hour from 7am, and take approximately 45minutes. The last available ferry to Koh Sichang leaves at 8pm and the last returning ferry leaves at 6pm. Regarding luggage, your bags can either come downstairs in the seated area with you (and stay up the front), or they must stay outside on the front of the boat. Depending on what time you get on the ferry the space inside can fill up quite quickly, so it's best to arrive early.
Price Range: 40Baht pp (except for the last ferry of the day which is 50Baht pp).
Where to Stay: Somewhere Koh Sichang
For more information about some of Koh Sichang's best destinations see here.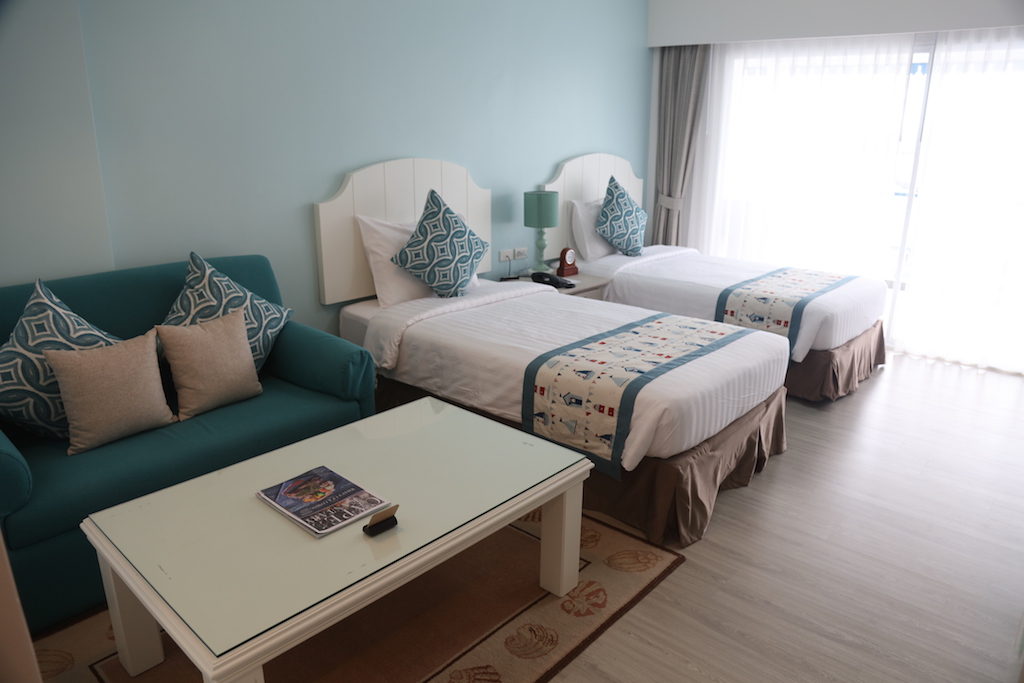 What would you get up to at Koh Sichang?