Have you ever sat down and watched Titanic knowing you're about to embark on a cruise? No? Well I have, I am apparently one of those people – I watch all those disaster and survival films and I probably shouldn't.
Here's 10 movies where travelling hasn't gone quite right – not suitable for soon-to-be-travellers!
*SPOILERS* AHEAD.
1. Titanic 1997
(Rated 7.7/10 on IMDb)
Unsuitable for – anyone who is about to go on a cruise
What happens? Based on a true story, a big ol' iceberg stands in the way of a fast moving cruise ship, the Titanic. The largest ship afloat at its time is now also known as one of the deadliest commercial peacetime maritime disasters in modern history resulting in the death of over 1,500 people. But before all this goes on, we see a 1912 version of Leonardo DiCaprio, 'Jack Dawson' fall deeply in love with Kate Winslet's character 'Rose DeWitt Bukater' only to have their entire future changed.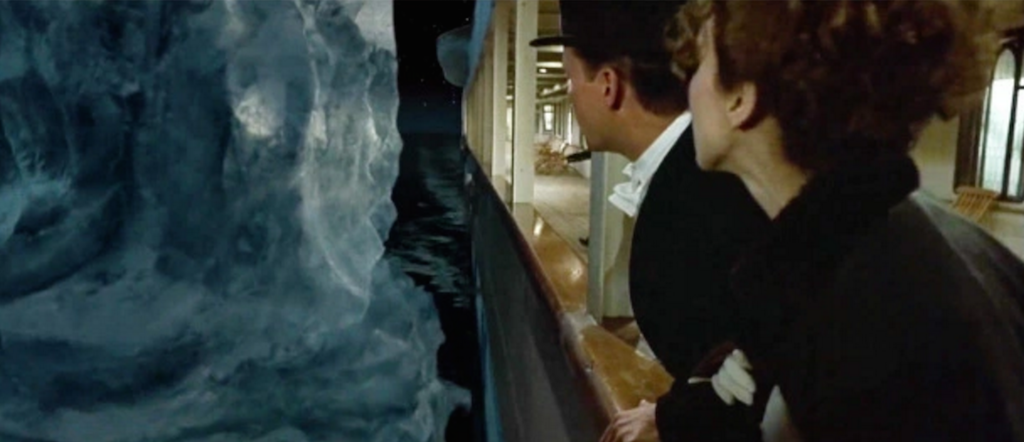 2. The Impossible 2013 
(Rated 7.6/10 on IMDb)
Unsuitable for – anyone travelling to an island destination,
What happens? Based on a true story, this award winning film follows the story of a tourist family that were caught in the destruction of the 2004 Indian Ocean tsunami. The family are separated during the tsunami and have to try find their way back to each other despite suffering injuries, and having no way of contacting one another.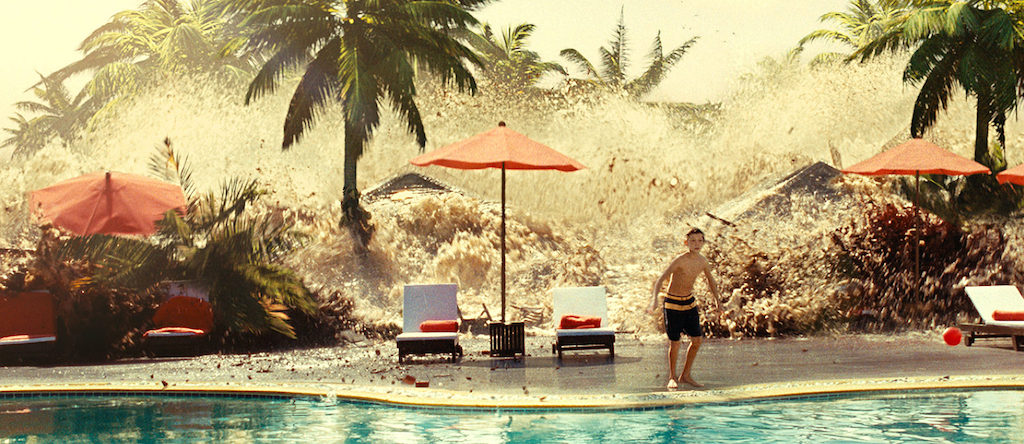 3. Castaway 2000 
(Rated 7.7/10 on IMDb)
Unsuitable for – In this picture Tom Hank's 'Chuck Noland' is stranded on an island after his plane goes down, though with such close proximity to the ocean, this film could be unsuitable for pretty much anyone travelling across oceans.
What happens? Chuck Noland, a FedEx executive is left stranded on an island alone after his plane crashes into the ocean. He must then transform himself and learn the ways of the wilderness in order to survive with the help of his "friend" Wilson.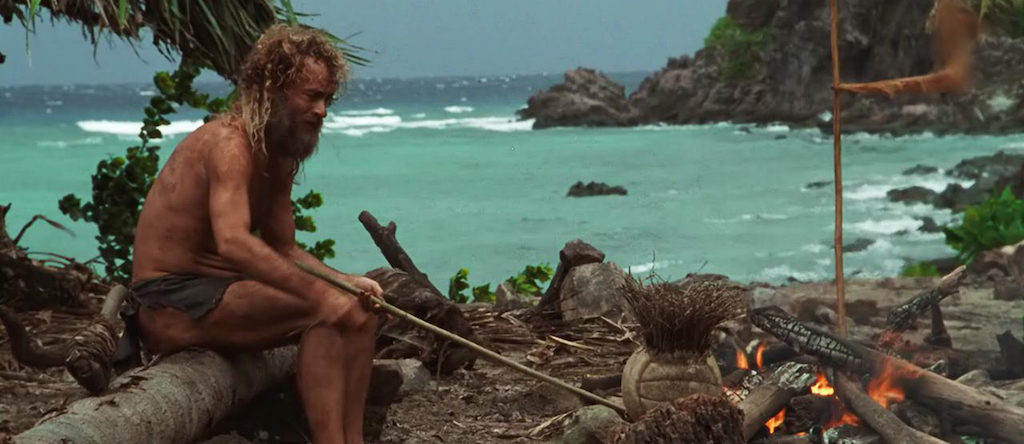 4. Jaws 1975 
(Rated 8.1/10 on IMDb)
Unsuitable for – Those going to destinations rich in warm weather and beaches
What happens? An American film directed by Steven Spielberg and based on Peter Benchley's 1974 novel, it is one of the most well-known movies in the world. Jaws was the first film to bring terror to those who enjoy the ocean using some suspense-filled notes – "the evocative and haunting Grammy-winning score of John Williams."
When a young woman is killed by a shark near the New England town of Amity Island, a series of menacing events occur that evidentially show that a GIGANTIC great white shark is making itself comfortable by the popular tourist town – A police chief, an oceanographer and an odd fisherman are left to try and stop it.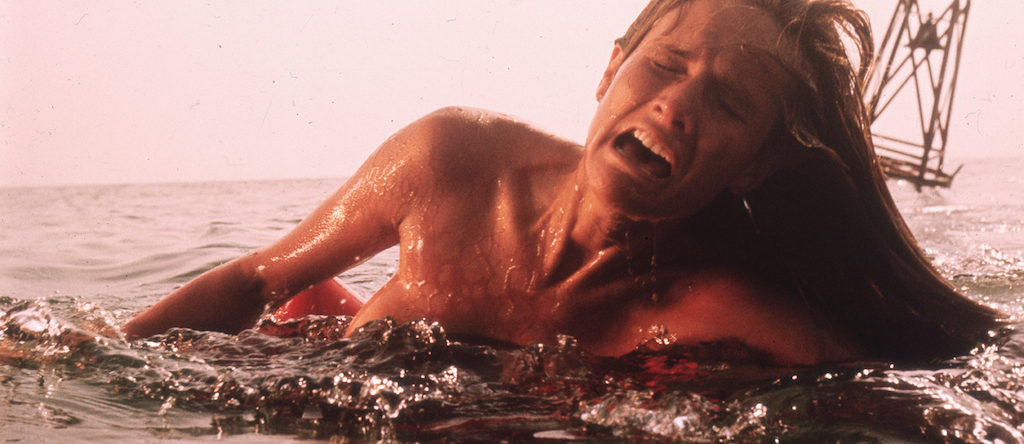 5. The Edge 1997 
(Rated 6.9/10 on IMDb)
Unsuitable for – This turn of events occurs after a flock of birds comes in way of their flight path, though most of the film takes place out in the wilderness. The Edge is probably more unsuitable for those who enjoy the outdoors, camping, hiking, etc (particularly in places that have bears)
What happens? After their plane goes down, three men (including an intellectual billionaire) must work together to survive the Alaskan wilderness – all while being stalked by a blood hungry Kodiak bear.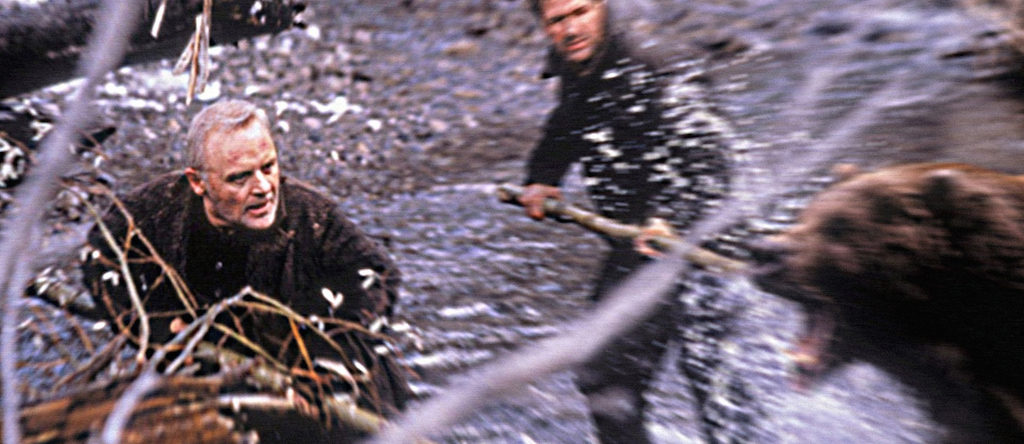 6. Non-Stop 2014 
(Rated 7/10 on IMDb)
Unsuitable for – Anyone about to travel via commercial airliner.
What happens? After receiving a series of threatening texts, air marshal Bill Marks (played by Liam Neeson) must find out who on board the plane is threatening the lives of passengers for a ransom of $150 million.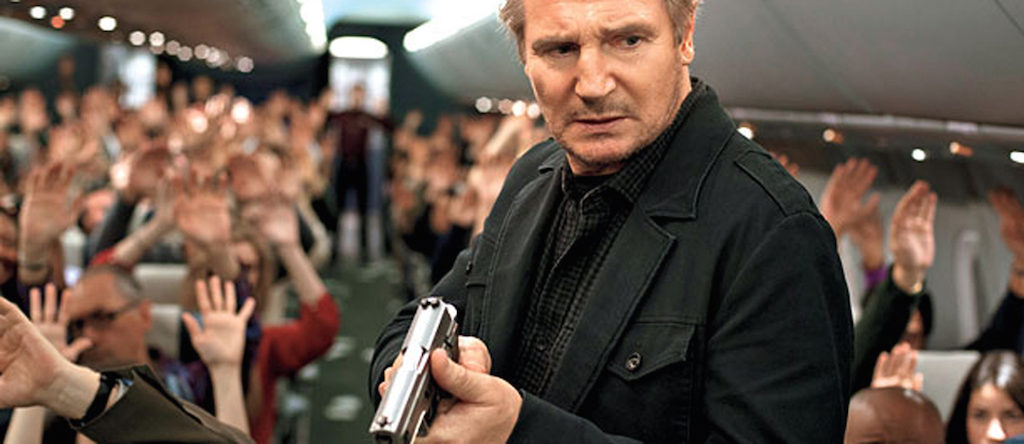 7. Poseidon 2006
(Rated 5.6/10 on IMDb)
Unsuitable for – Anyone off to enjoy a cruise?
What happens? A New Years Eve to remember, a luxury cruise ship is hit by a rouge wave sending the ship into a spin and then resting upside down. A group of people band together and try to escape before the ocean liner sinks.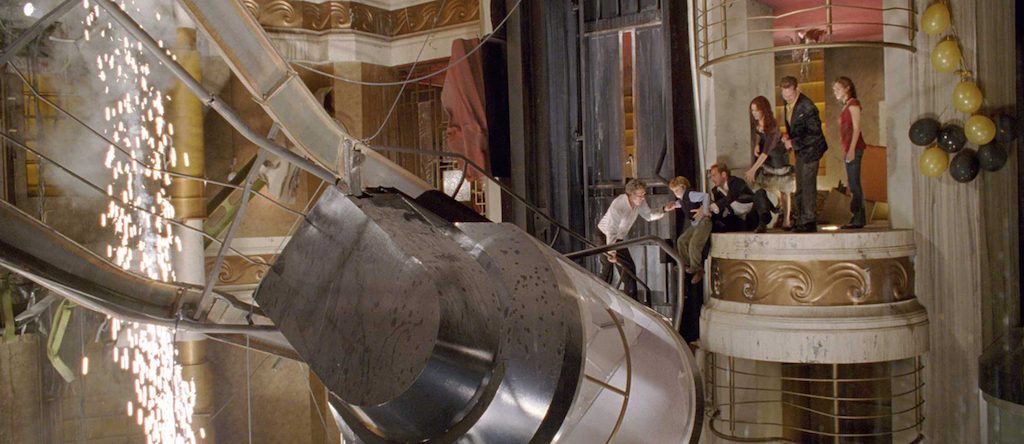 8. Backcountry 2015 
(Rated 6/10 on IMDb)
Unsuitable for – Hikers, campers, anyone on their way to enjoy the bear filled wilderness. This film "will have you thinking twice about your next camping trip." – Black Sheep Reviews
What happens? Based on a true story, a couple decides to take a weekend-long camping trip to get away from the city. A self-proclaimed avid camper and a nervous girlfriend, they set off on their way following the lead of Alex (played by Jeff Roop). After finding themselves lost in the territory of a predatory black bear, they struggle to escape.
"Does for the woods what jaws did for the ocean" – Dread Central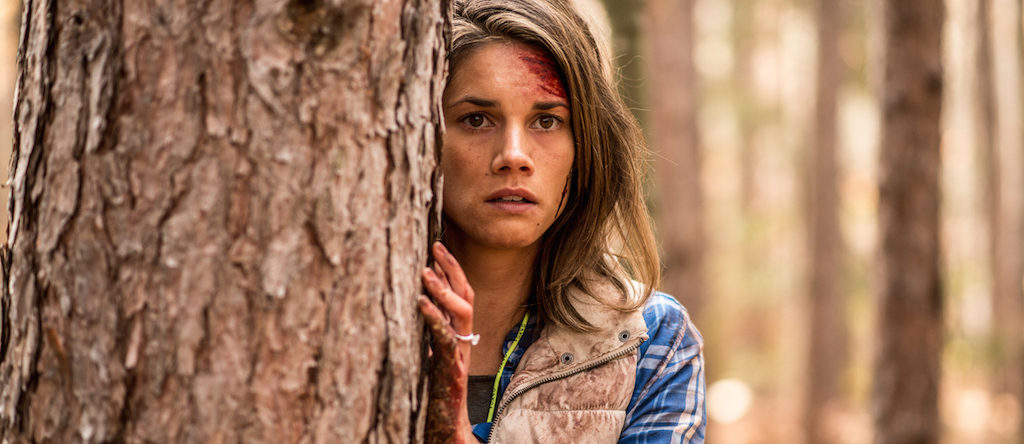 9. Taken 2008 
(Rated 7.9/10 on IMDb)
Unsuitable for – Solo travellers, female travellers, firt-time travellers
What happens? When a retired CIA agents daughter is kidnapped while overseas in Paris, he travels across Europe and relies on his acquired skills to get her back.
"I don't know who you are.
I don't know what you want.
If you are looking for ransom I can tell you I don't have money, but what I do have are a very particular set of skills. Skills I have acquired over a very long career. Skills that make me a nightmare for people like you. If you let my daughter go now that'll be the end of it. I will not look for you, I will not pursue you, but if you don't,
I will look for you,
I will find you and I will kill you."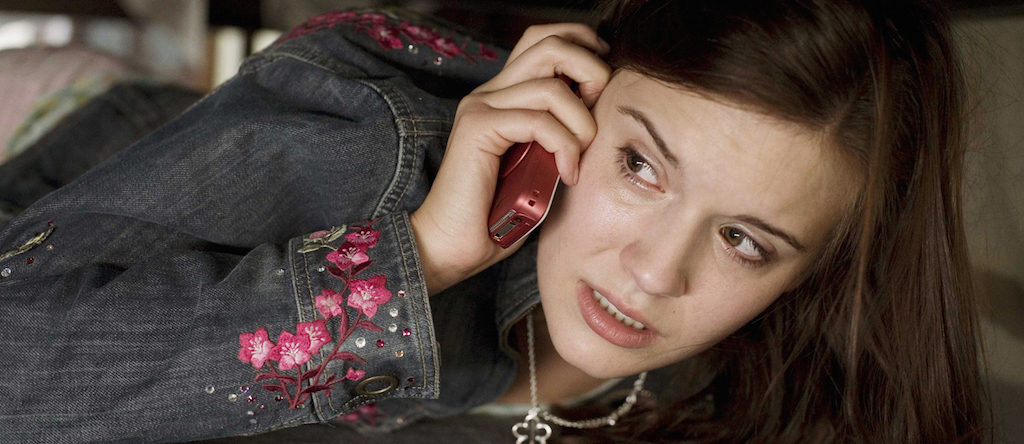 10. Rogue 2007 
(Rated 6.8/10 on IMDb)
Unsuitable for – Anyone heading up top of Australia to see some wild crocs
What happens? This one didn't sit all that well with me, as at the time I watched it I was making my way to Darwin, NT (with my travel writing hat on) to swim with crocodiles and take part on crocodile cruises. This film follows the journey of an American journalist on assignment in Australia. He makes his way onto a crocodile cruise, and encounters an enormous man-eating croc after becoming stranded on a mud island with other passengers.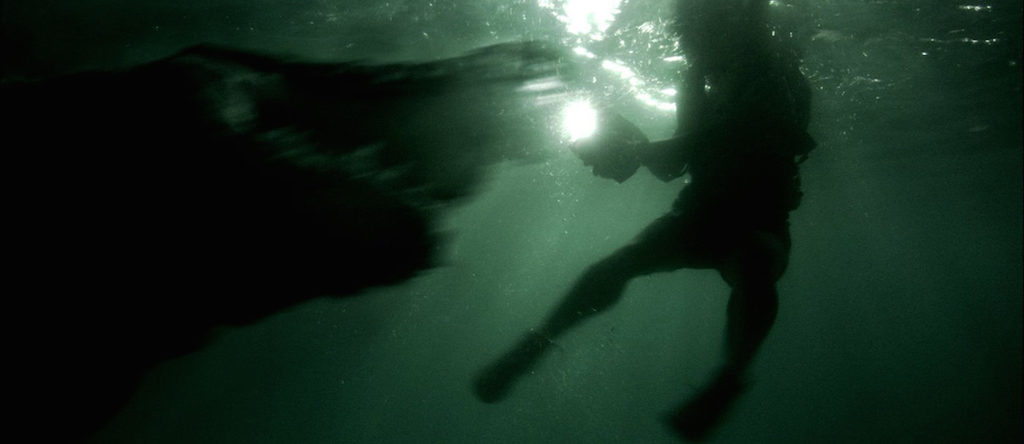 There's quite a few more, what would you add?